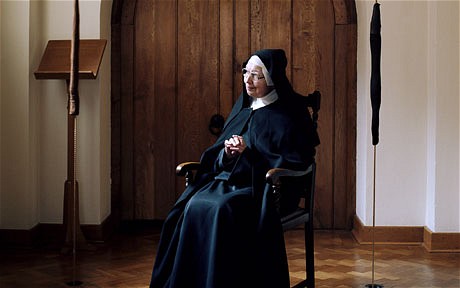 Contemporary art has a special value for a hermit because it puts you in profound contact with the life of the world you are living in. You see, I've never really lived in the real world. It's important for me to open up to contemporary art of the frustrations and sadness that many people have and I am free from. Everyone needs to be taken into deeper things and not just live on the surface. Art forces you to do that unless you are simply a voyeur. If you are really going to look you are going to be born into truth and I think contemporary art does that more vitally, with nothing to hide'
from personal correspondence with Sister Mary Beckett
The words of sister Mary Wendy Beckett, who although not officially part of an order, was living 'independently' in a caravan on the grounds of the Carmelite Monastery in Quidenham, Norfolk.
TheEye first encountered Sister Wendy in the mid 80s when she was working at the Saatchi Gallery (then rather grandly referred to as the Saatchi Collection) and for some time my co-curator (Julia Ernst) and I had been receiving letters in small brown envelopes asking for information about our current shows with requests for 'postcards' and brochures. They were addressed to 'Mr. Saatchi' and included a second-class stamp.
None of us were sure if they were for real or just a humorous hoax, but we responded without irony sending what was requested and, soon after, we had the most unlikely pen pal.
One day cookery doyenne Delia Smith contacted us asking if she might bring Sister Wendy to the gallery in Boundary Road. Of course, we readily agreed. We had heard that Delia had recently converted to Catholicism and Sister Wendy was her mentor and friend.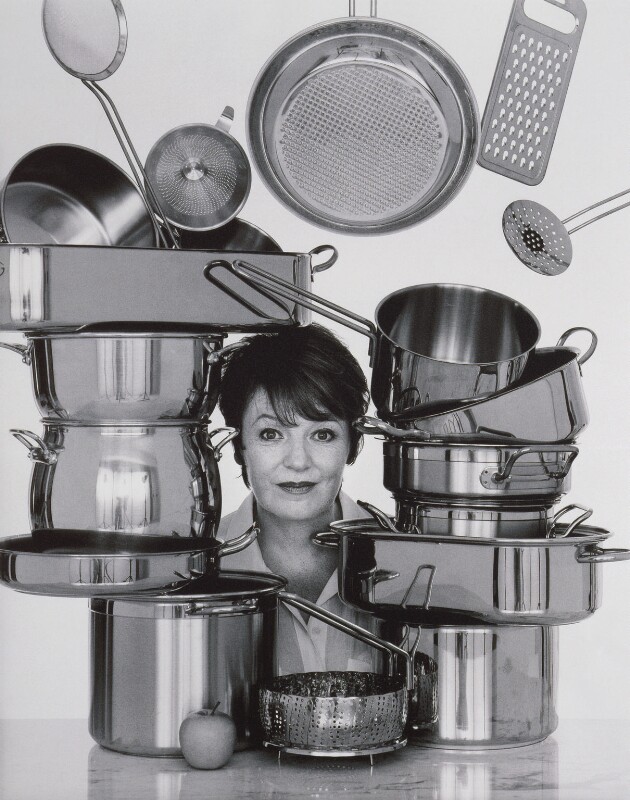 We were intrigued, convinced she was a prankster in drag. But, as soon as she walked through the door, we knew we had been wrong. From the buck toothy smile to her warm childlike enthusiasm, both of us were captivated as she enveloped us in huge hugs. Being bear-hugged by a nun was out of our experience.
Delia explained she had little time to offer Sister Wendy, but she knew she would love to see exhibitions in London. Curious, I offered to accompany her whenever she was able to come.
It was an offer TheEye didn't need to repeat. Within a couple of weeks, another small brown envelope arrived with a note in barely readable scrawly writing asking if TheEye could spare the time for 'an exciting London expedition'. She continued: 'I will arrive at Liverpool Street Station at about 11 am and so looking forward to my day of exotic splendours.'
The note continued, 'I was wondering, since we can't see everything, it might be better to leave out the Serpentine Gallery and substitute some Dutch artists such as B Van Heide and Peggy Postman.
What do you think of this? Whatever we can fit into our day and I shall do my real looking in my mind when I am back in solitude. With love and gratitude, Wendy'.
Some weeks after the first expedition another note arrived:
'It would be lovely to see you again. The only snag is Delia is terribly busy. But if I can find the money for the train, maybe I could come on my own. Have you seen the Gerhard Richter show? I feel it's a must."
The excursions were exhausting. Sister Wendy had enormous energy, great staying power, and an enormous appetite. With a basic diet of gruel at the Monastery, she really appreciated good food and we went to good restaurants including The River Cafe.
One day we visited The Tate Gallery and she was literally in heaven seeing paintings for the first time by artists whose work she had only seen in magazines or books. She explained what she was looking at in simple passionate language and in a clear loud voice – completely unselfconscious. Soon there were groups of people following us listening intently. Sister Wendy was the Pied Piper.
Later, out of the blue, TheEye received a phone call from Sunday Times journalist Bryan Appleyard.
Word had gotten around that I knew 'the nun with an art habit' and he wanted to do a story on her for the magazine. Would TheEye arrange it and come as his guest to lunch in the Whistler Restaurant at The Tate?
We met Sister Wendy at Liverpool Street and headed for the Waddington Gallery in Cork Street for the opening of Julian Schnabel's new exhibition.
Sister Wendy was overjoyed. Schnabel was at the peak of his popularity. The ebullient Leslie Waddington was at the entrance and in his typically laconic style greeted Sister Wendy as an old friend. He introduced her to Schnabel. What a bizarre pair they made. The starstruck nun and the grungy, New York 'wunderkinder' artist.
As we left, Sister Wendy commented that Leslie Waddington 'had such a sweet face' and Julian Schnabel 'was a man of overwhelming self-confidence, interesting, but not in my top 10'.
Lunch was in the lovely Whistler Room at the Tate, famous for its extensive wine list and Bryan wasted no time ordering a bottle of Lafite Rothschild 1974 – possibly not the best year for the wine, but it sounded exotic and extravagant. The paper was footing the bill and, from his point of view, it turned out to be worth every penny.
To TheEye's dismay, he switched on his tape recorder and she had a sense of foreboding as he assiduously made sure Sister Wendy's glass was generously topped up.
We discussed her background – her childhood in South Africa, how she went to study English at Oxford at the age of 19 and joined the teaching order of The Notre Dame Sisters. In 1970 she became 'a recluse' and moved to Quidenham.
The conversation then somehow turned to sex and Bryan asked if she had any experience of men. Our poor waitress was in the process of serving a very hot dish of buttered carrots, when Sister Wendy replied, 'I have only seen one penis in my life and that was my baby brother's. I felt so sorry for him. All that dangling outside'.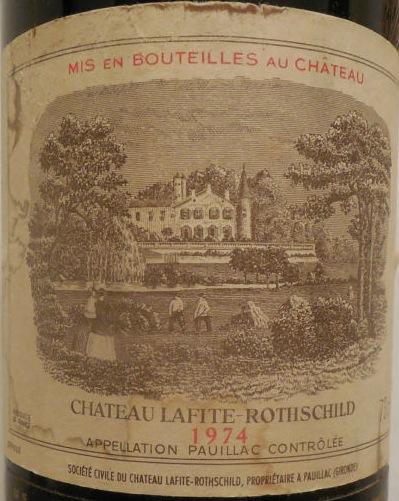 The waitress froze with hot dish carrots hovering perilously over our heads. But it was too late. Sister Wendy's unfortunate words had been transcribed and in Bryan's possession. She was oblivious. TheEye was not. She felt sick and also an unwitting accomplice.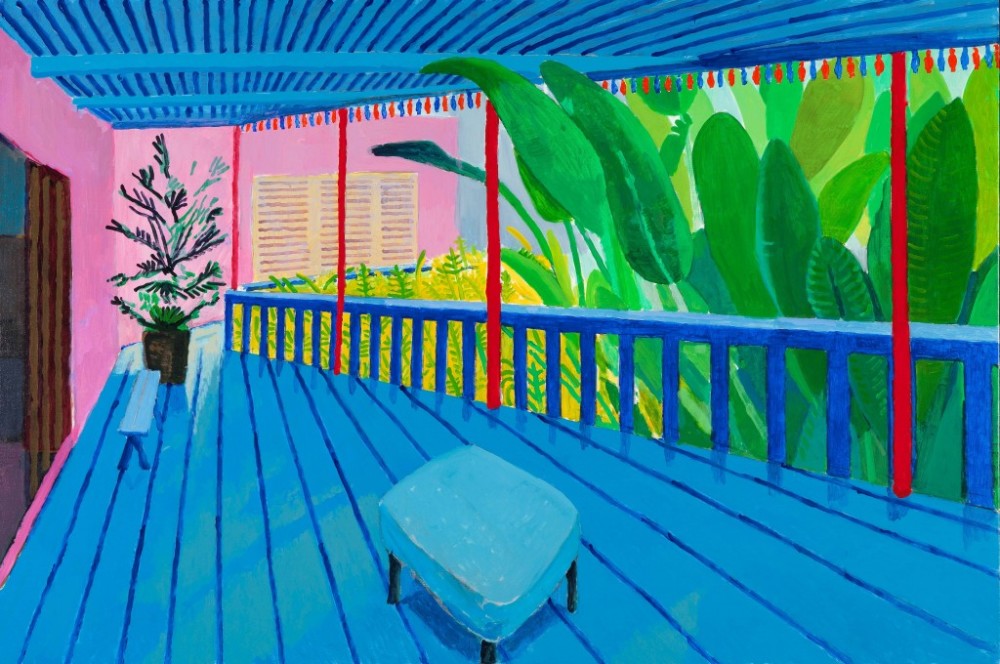 We visited the David Hockney exhibition ( 'I find him terribly sad. That sanitised world. It speaks of a very lonely man') and staggered out of the Tate into the car. TheEye laden with leftover remains of lunch in plastic bags, several heavy catalogues purchased as gifts for her, and the empty Lafite bottle which she insisted on taking back as a souvenir.
We reached the station, opened the door, and Sister Wendy fainted into a crumpled heap. No doubt the wine. We picked her up and then settled her comfortably into a compartment with a cup of tea.
The article appeared in the Sunday Times Magazine on January 7th 1989. It spared her nothing. With a heavy heart, TheEye wrote to Sister Wendy saying overall she had come over well and Bryan hadn't meant to be unkind.
The letter she wrote back was sad, generous, and self-deprecating, and with hindsight, it's of no relevance because Sister Wendy went on to become a media phenomenon which followed another chance encounter on one of our visits to The Serpentine Gallery. A BBC crew couldn't believe its luck.
Who would believe a nun would have her own TV series which topped the ratings and travelled the world? The Monastery benefitted – her earnings paid for a new roof and countless improvements. It turned out to be a win -win for all concerned.
And for the part TheEye played in brokering Sister Wendy's transformation from 'recluse nun in a caravan' to the most loved art communicator on television, she would have been content for just one more wander around a gallery with the inimitable, warm-hearted, Sister Wendy and another bottle of the Tate's Lafite.
TheEye kept all Sister Wendy's letters and all quotes are taken from them.