DON McCULLIN – simply a photographer?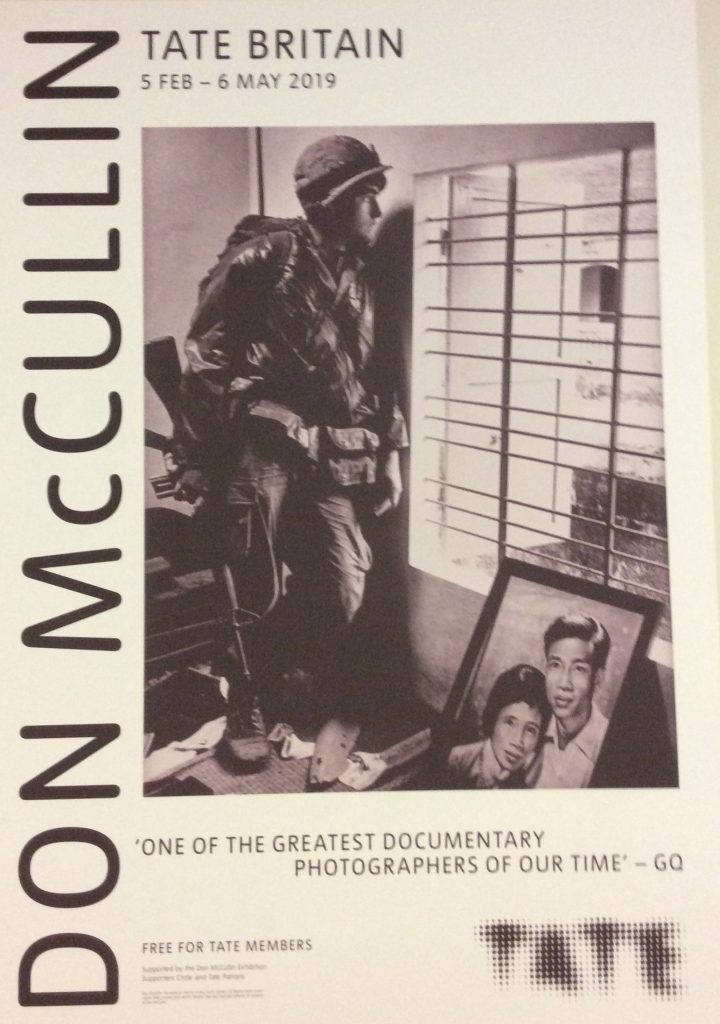 For many people , Don McCullin will always be regarded as a war photographer. The label haunts him for the suggestion that his name rests on the suffering of others. He says 'there are social wars that are worthwhile. I don't want to encourage people to think photography is only necessary through the tragedy of war.' If he had his way, he would be known simply as a photographer who has spent much of his life in and around war mainly for newspapers (Sunday Times supplement, the Guardian, and numerous other publications).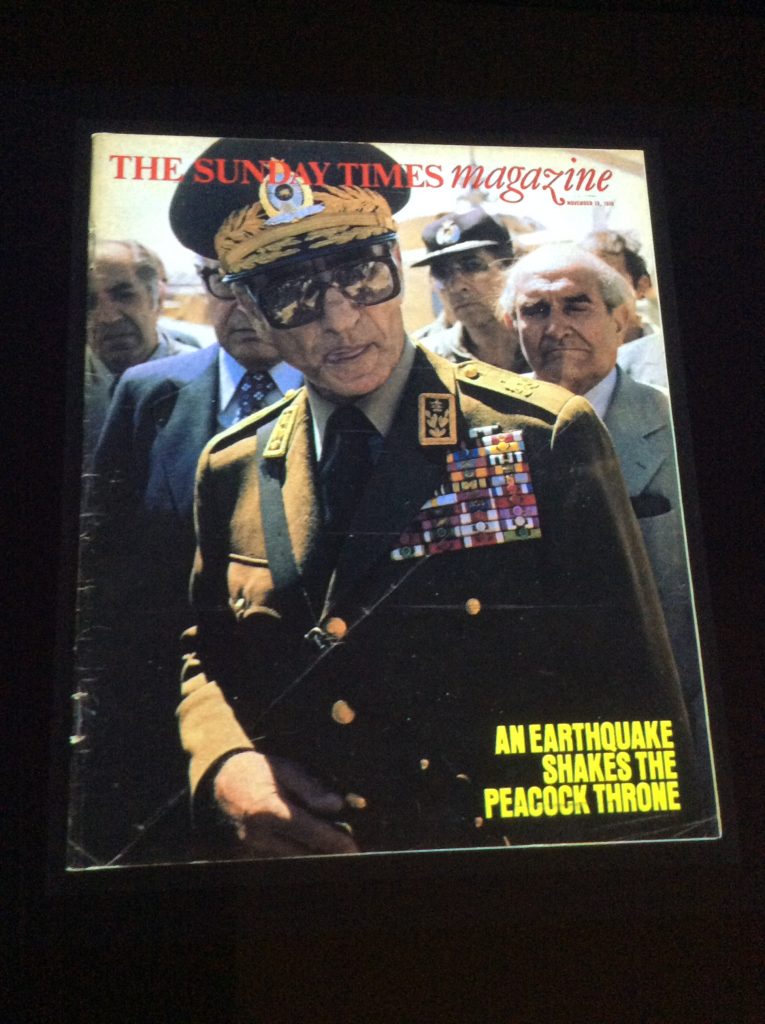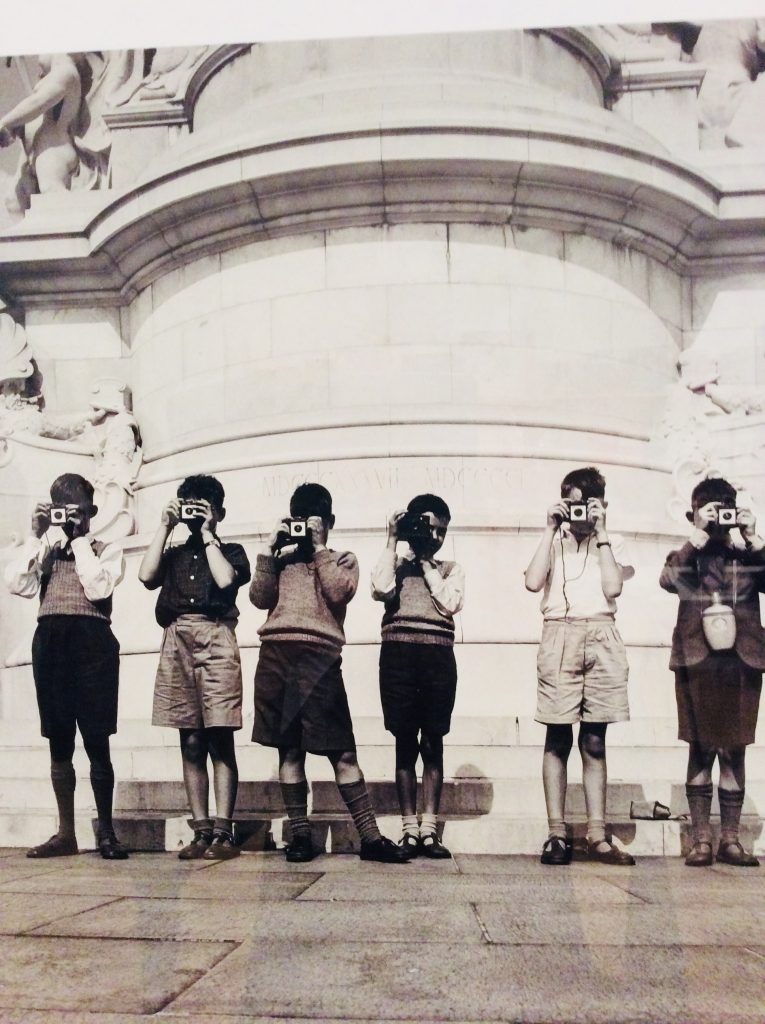 TheEye has to come clean and admit that Don McCullin is one of her 'heroes', not a description she is fond of using. If she had to choose between Dior at the V&A and Don McCullin at Tate Britain, it would be a no brainer for her. Much as she loves fashion and the elegant, gorgeous, creations of the House of Dior, Don McCullin's images of global atrocities are a harsh reminder of the realities of the cruel world we live in.
McCullin loathes being referred to as a 'war reporter', a title he regards as being akin to that of an abattoir worker. 'I operate not as a photographer but as a person, a man, and photography has got nothing to do with it – it's just a way of communicating.'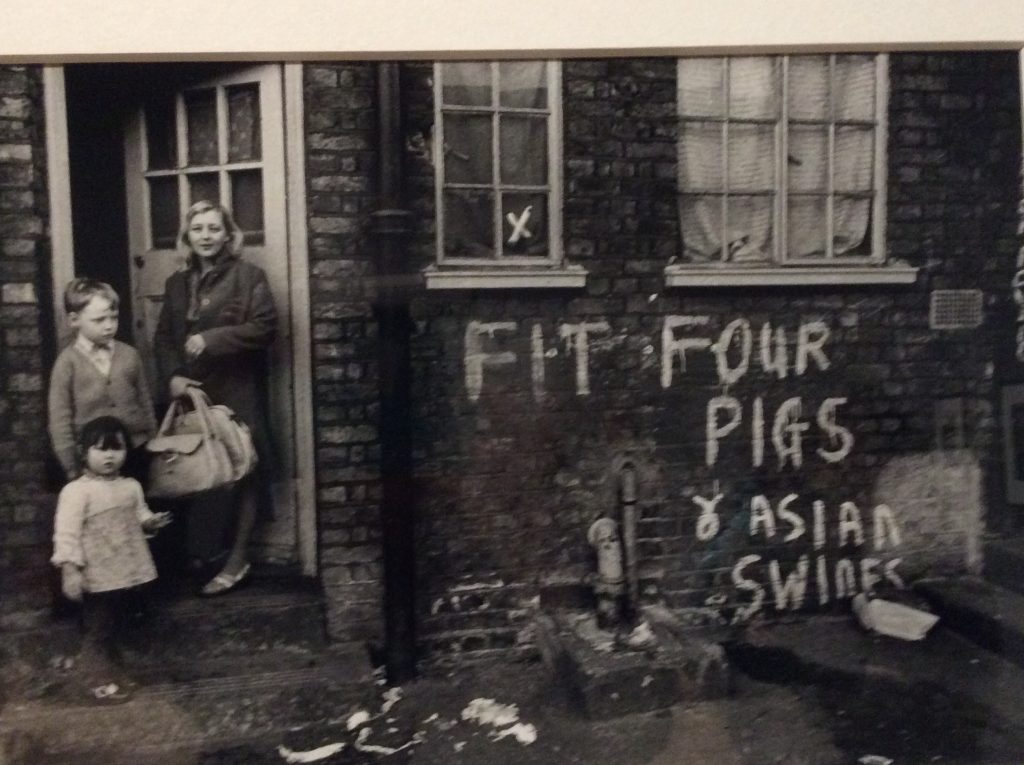 Social injustice weighs heavily on his shoulders.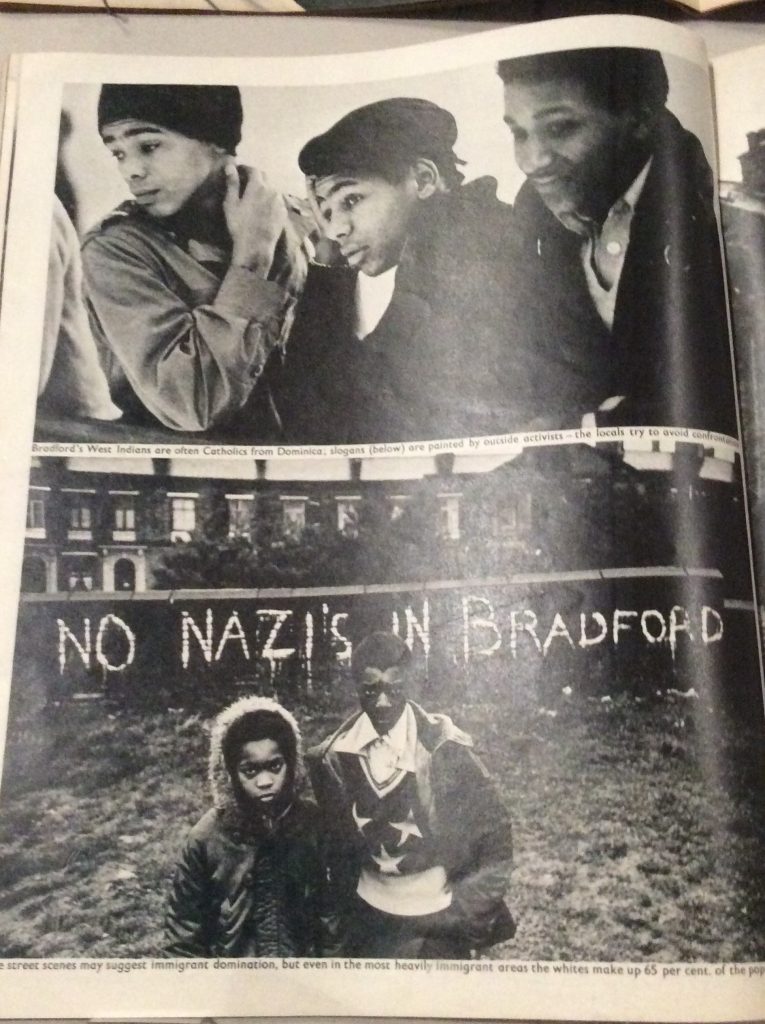 'There is guilt', he says, 'in every direction, guilt because I don't practice religion, guilt because I was able to walk away whilst a man was dying of starvation or being murdered by another man with a gun. And I am tired of saying to myself: "I didn't kill that man on that photograph. I didn't starve that child."'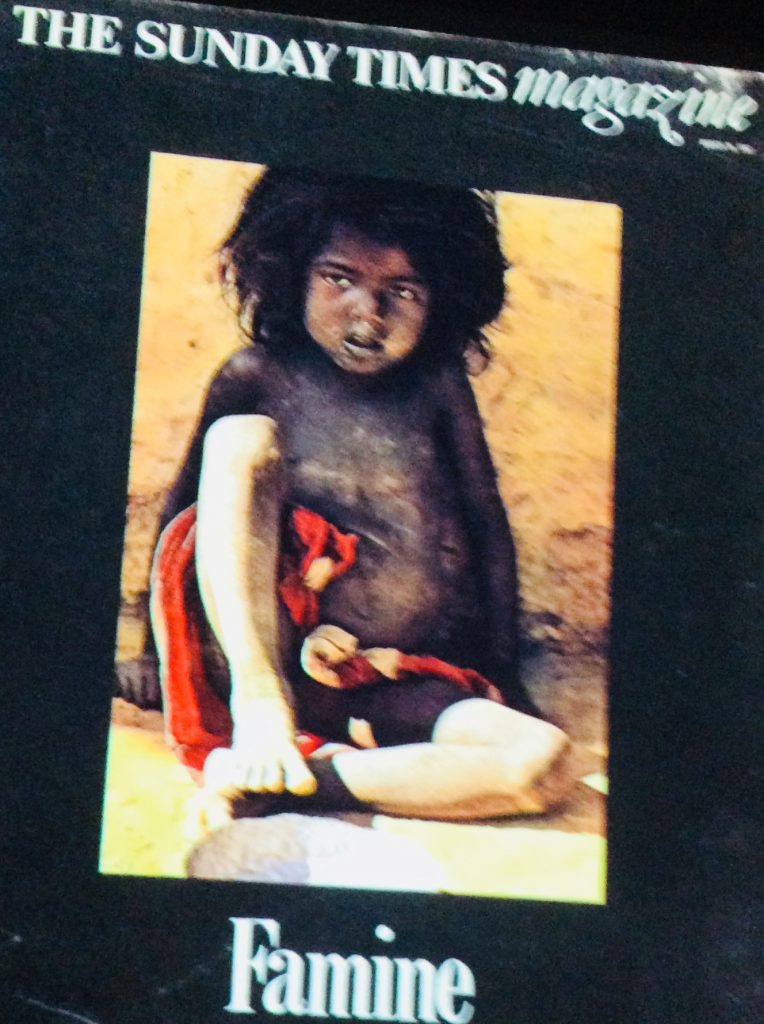 Vietnam
Don McCullin visited Vietnam sixteen times between 1965 and 1975, including documenting the Battle of Hue, with which he is now most often associated as a result of the iconic images he brought back.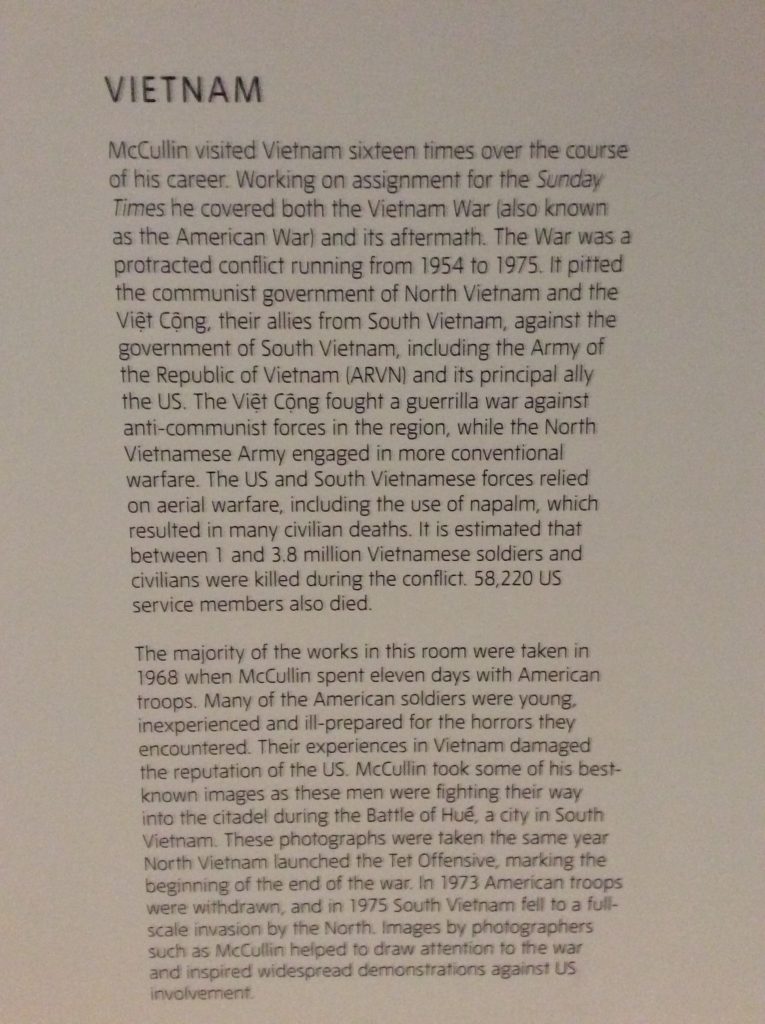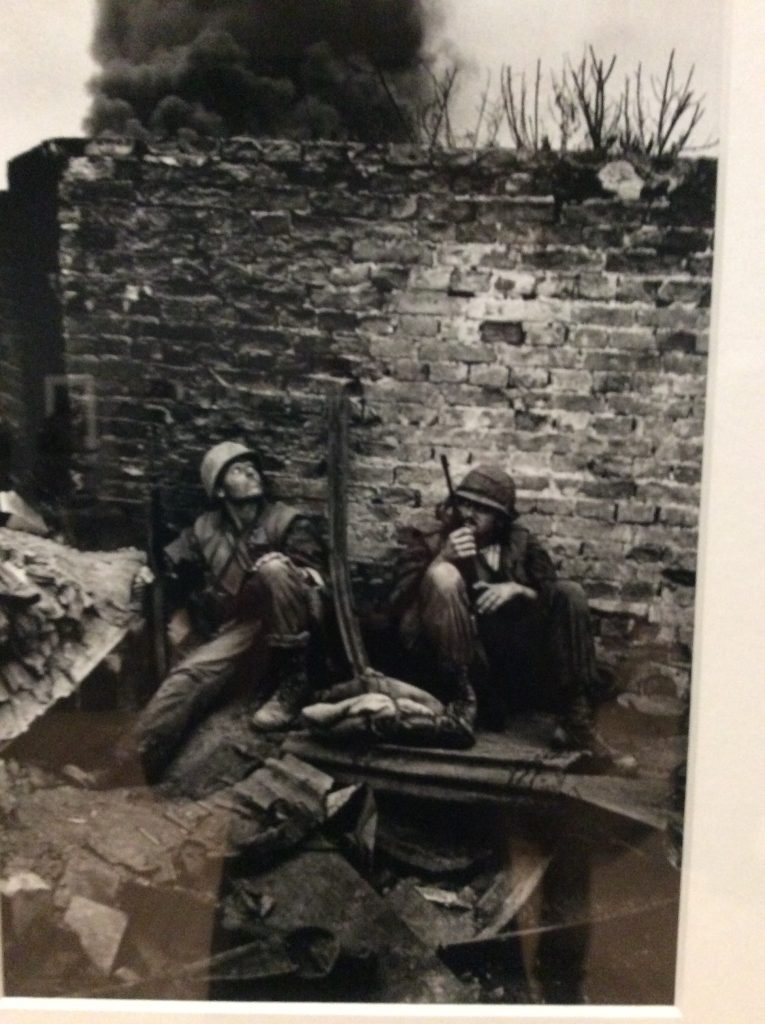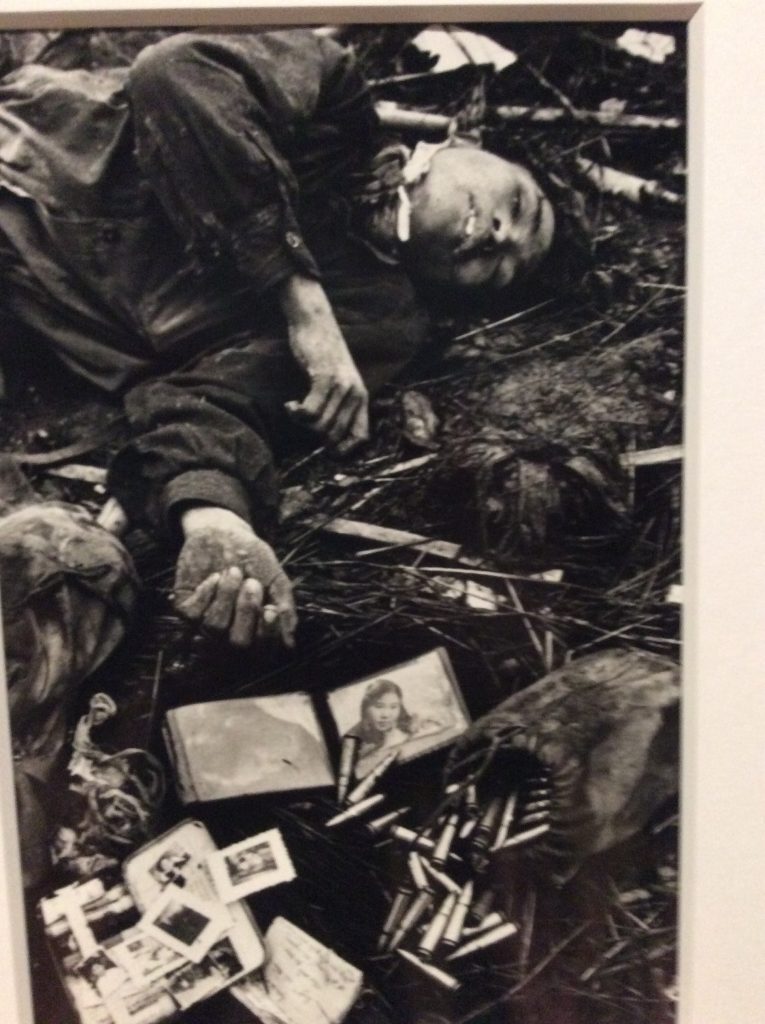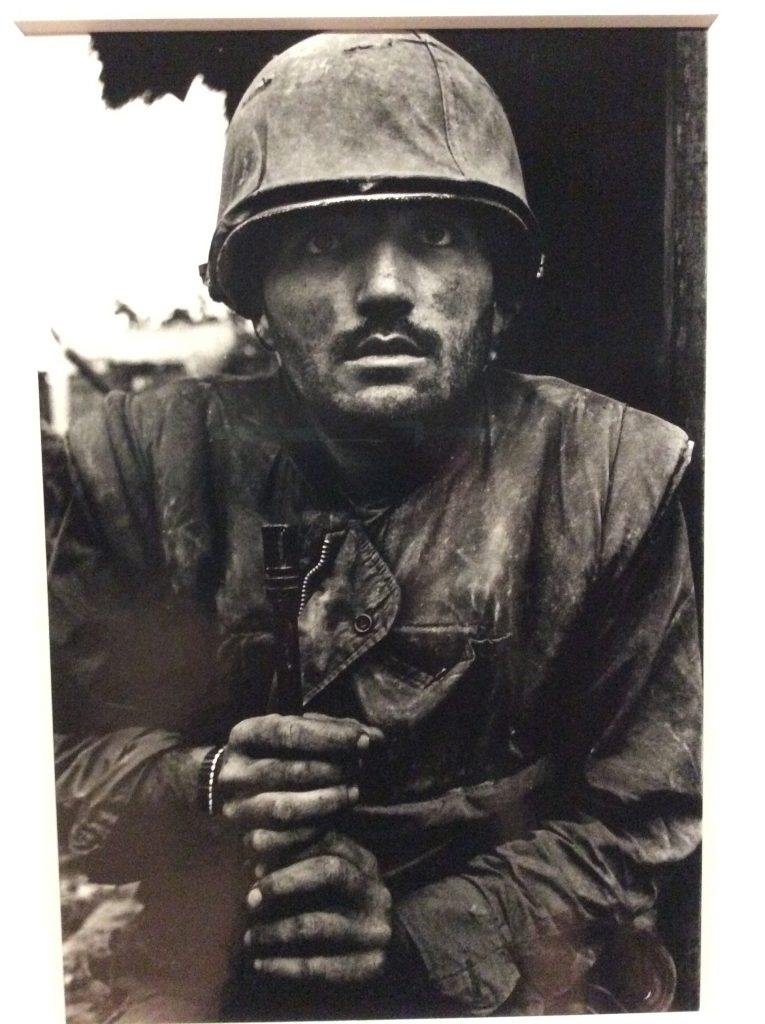 Biafra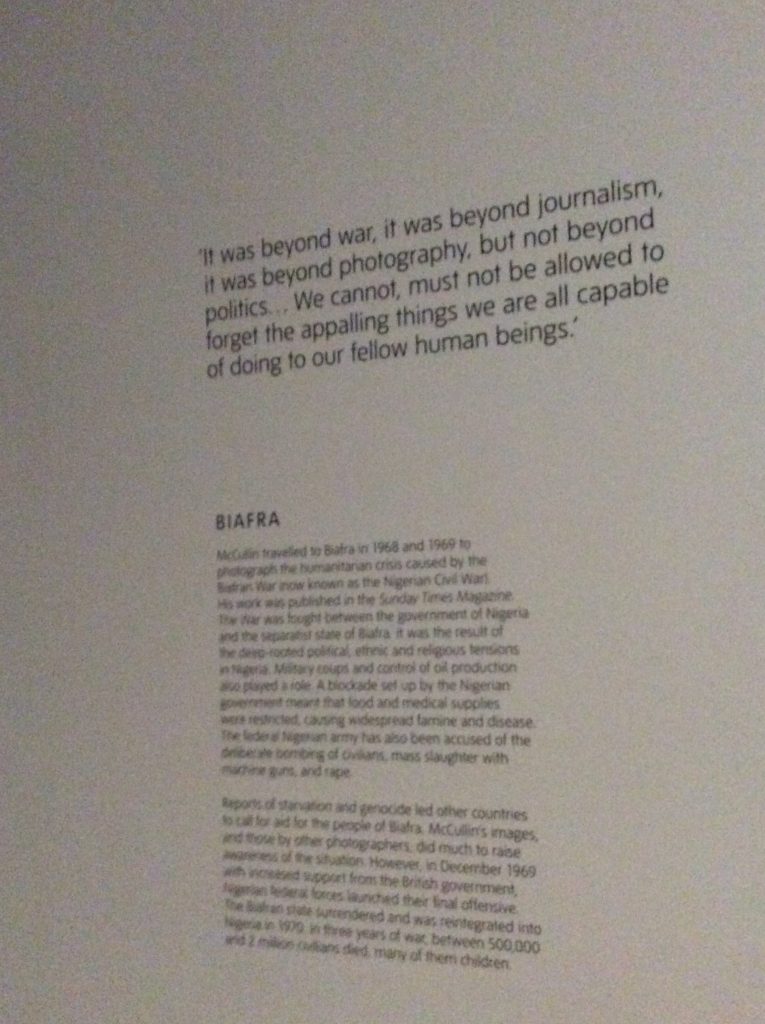 Beirut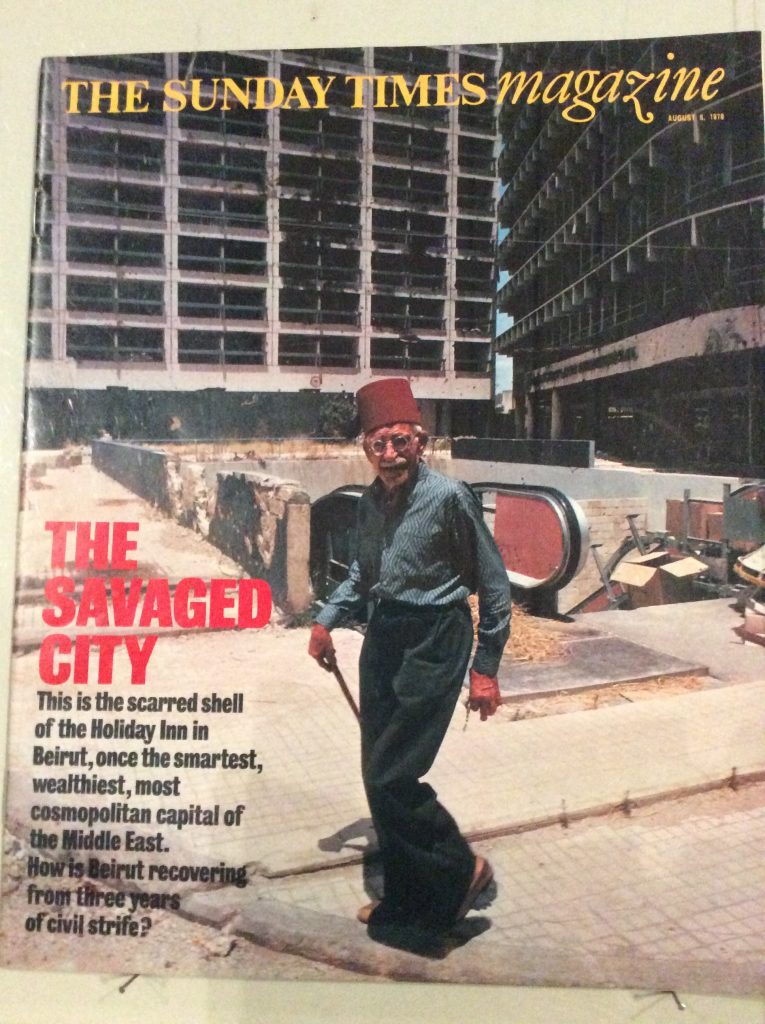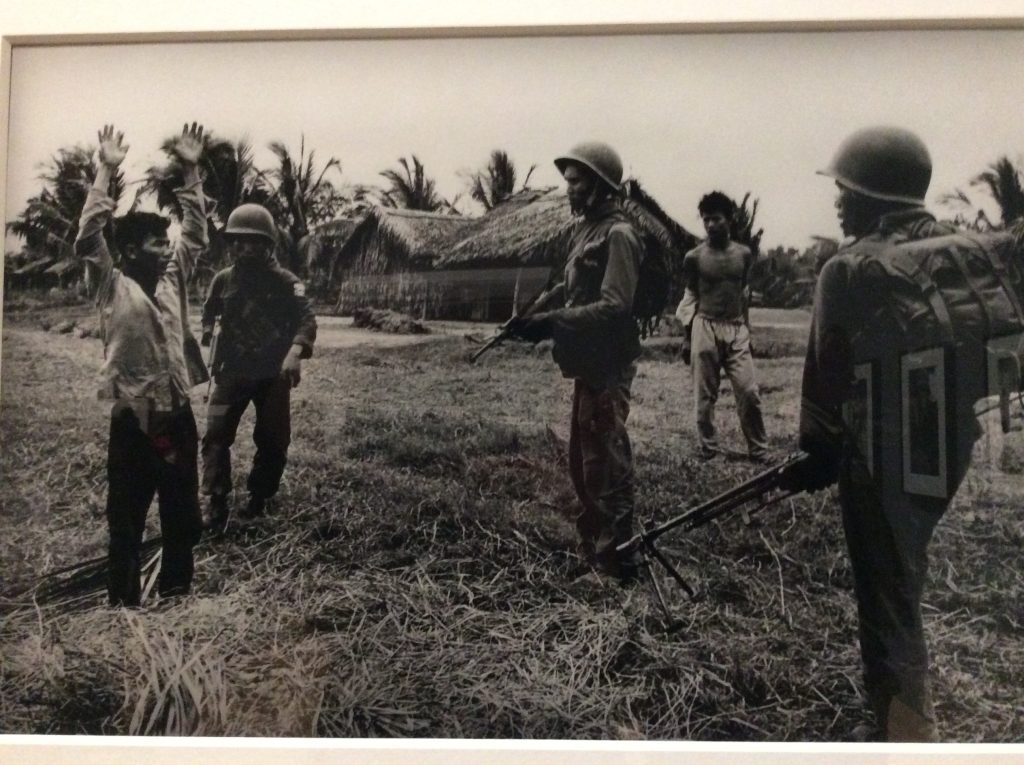 Northern Ireland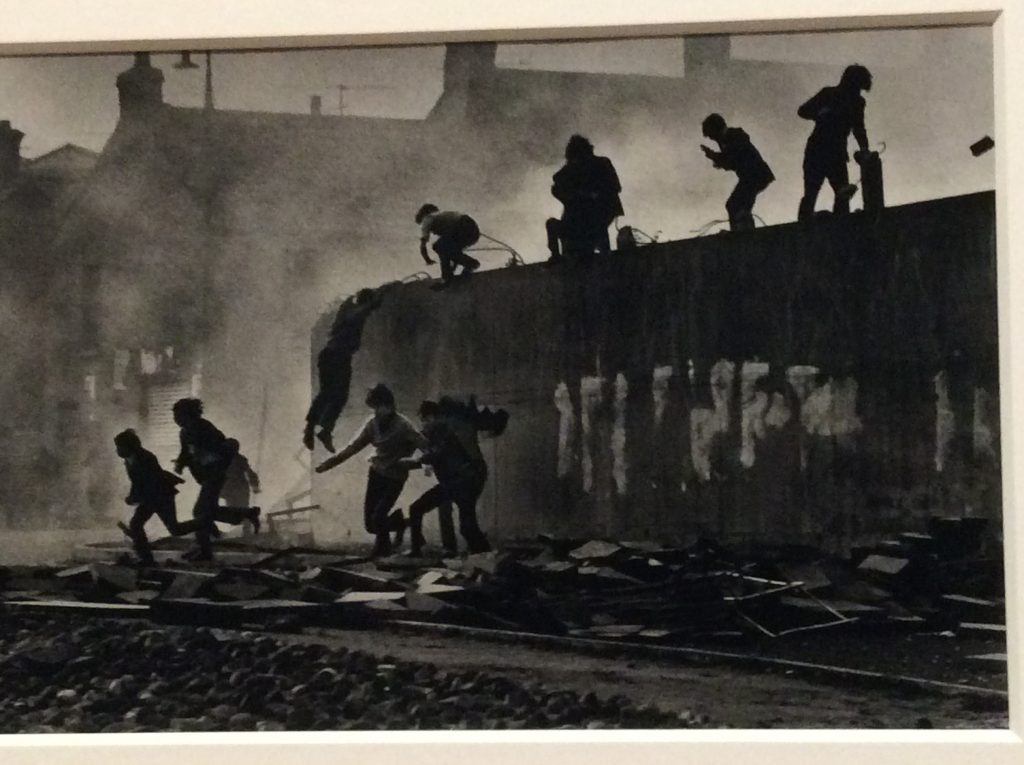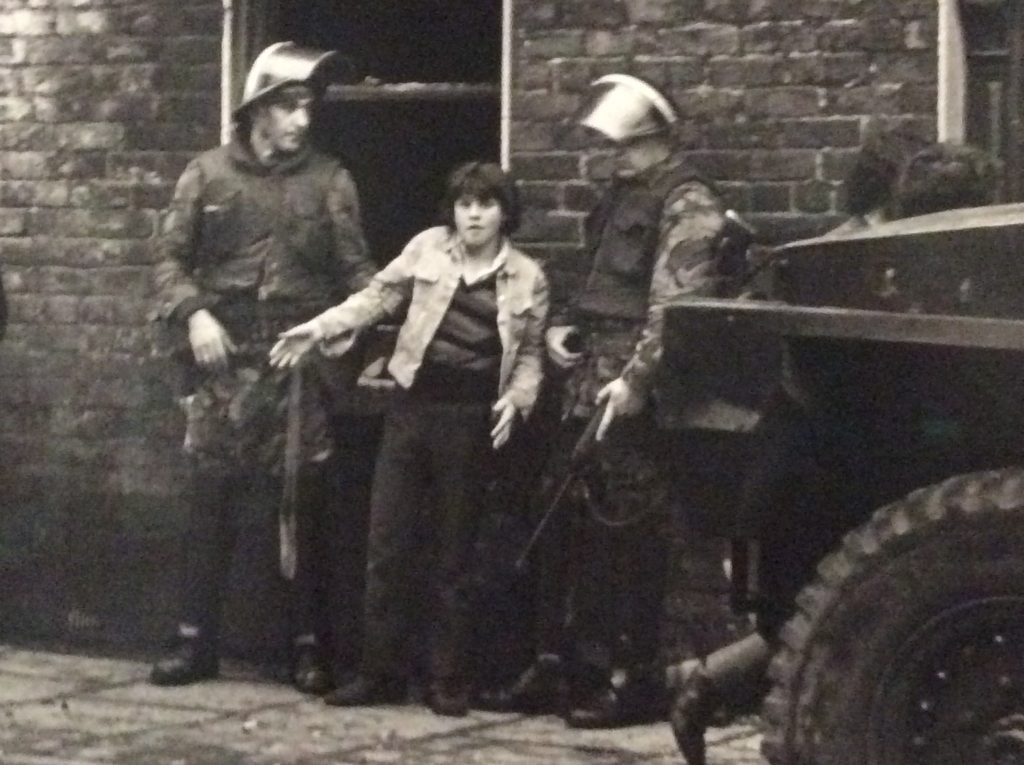 Berlin 1961
Don McCullin is now a feisty 83. A TV documentary showed him walking through the Somerset fields where he gets solace in photographing the beautiful landscape where he has lived for many years.
He says 'the stillness of silence and sometimes my loneliness provoke my imagination, but, like the surrounding land, I am fighting to release the past in me'.
A remarkable man, a remarkable exhibition!