ON THE MARCH AND MARTIN PARR
Saturday was bright and sunny and an estimated one million people took to the streets to make their views be known very loud and clear: that Brexit was not acceptable. For the peaceful marchers, Theresa May's deal was a resounding 'no deal'.
The crowd was cheerful, friendly and good humoured. You might even say the atmosphere had a 'festive' feel. Police presence was minimal. No scuffs, no anger, so no need for police, although there were helicopters above and no doubt plenty of plain clothed officers mingling in the crowd.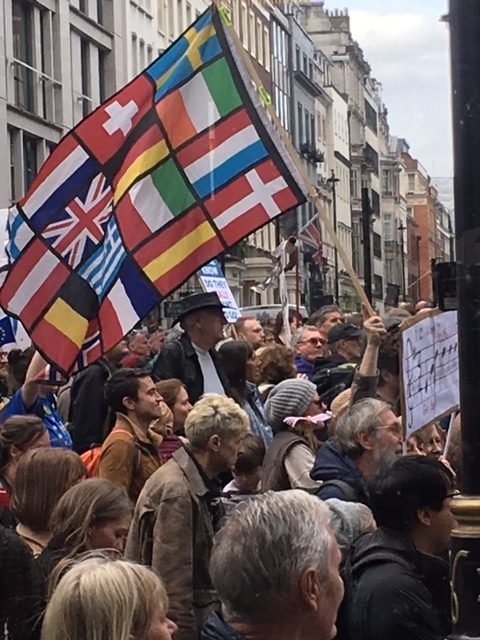 Families and friends marched together to make demands for a People's Vote and a Second Referendum.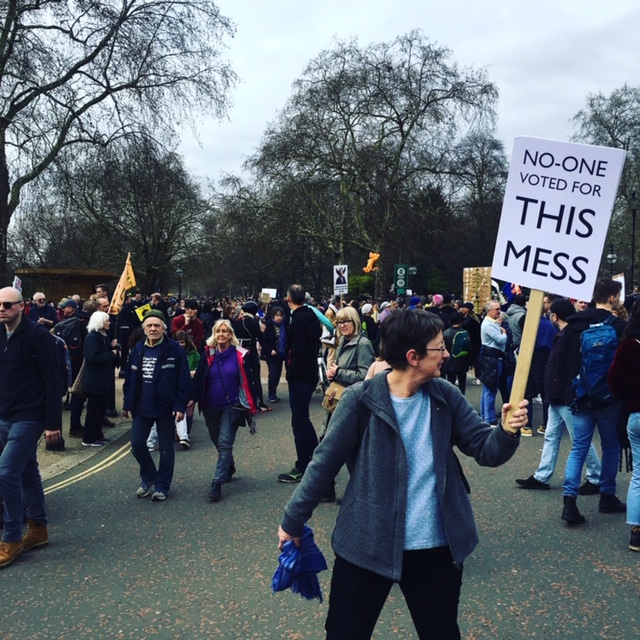 The march ended at Parliament Square where speakers included Nicola Sturgeon, (Lord) Michael Heseltine, David Lammy M.P., Tom Watson (Deputy Leader of the Labour Party) and numerous others, representatives from the NHS, The Workers' Party, etc.
They were convincing and impassioned. But it was a case of preaching to the already converted. Last October,  700.000 people marched in favour of a second referendum. In contrast, Nigel Farage's Brexit demonstration attracted a measly 200 protesters.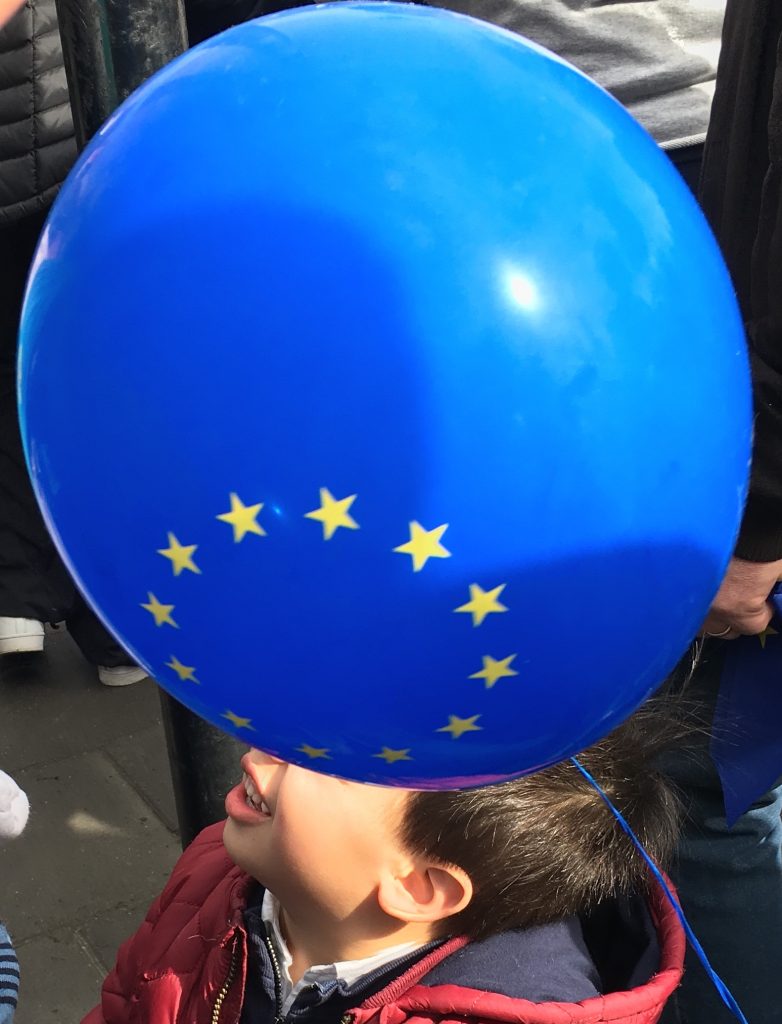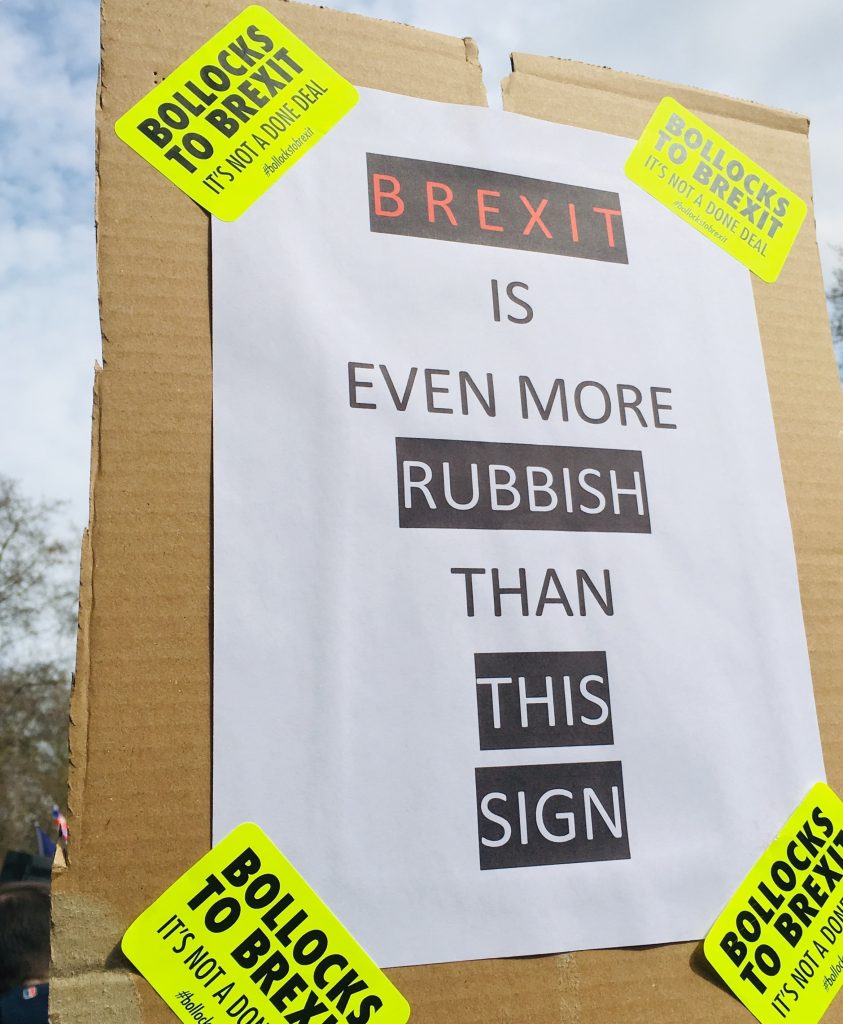 According to last week's You Gov survey, a second referendum is unlikely for many reasons, but particularly because it would take months to prepare. If there were to be a referendum now, You Gov predicted Remain would win by a margin of 57 – 43% should the choice of the vote be between staying in the EU or leaving without a deal.
The turnout was impressive and the spirit optimistic. But it only emphasised the great divide between the South (London in particular) and the rest of the less affluent country.
A friend seemed surprised when she heard a Brexit supporter (one of the few) shouting 'TRAITOR' at someone carrying a European flag. TheEye was more surprised that so many Brexiters stayed away. But she shouldn't be. They got what they wanted the first time 'round.  If you are unemployed in the North East of the country would you feel you have anything in common with people who started their march from the Ritz Hotel and rested their weary limbs over a cup of tea at the Wolseley?
The only thing both sides have in common is that 'enough is enough'.
TheEye is awarding prizes to friends who are able to sustain a dinner without discussing the B-Word.
No one has anything new or insightful to say and it's just the tedious same old same old…  Will she resign?  When will she resign?  Who will take over if and when she resigns?
From the People's Vote to MARTIN PARR at THE NATIONAL PORTRAIT GALLERY
If you want to be cheered up and not depressed by endless Brexit babble, go to The National Portrait Gallery for Martin Parr's wonderful photographic exhibition.
Martin Parr's photos are a true insight into every aspect of 'Britishness'. His lens opens our eyes. His sense of fun is playful, never malicious.
SOME PARR SELF-PORTRAITS (fully disguised of course)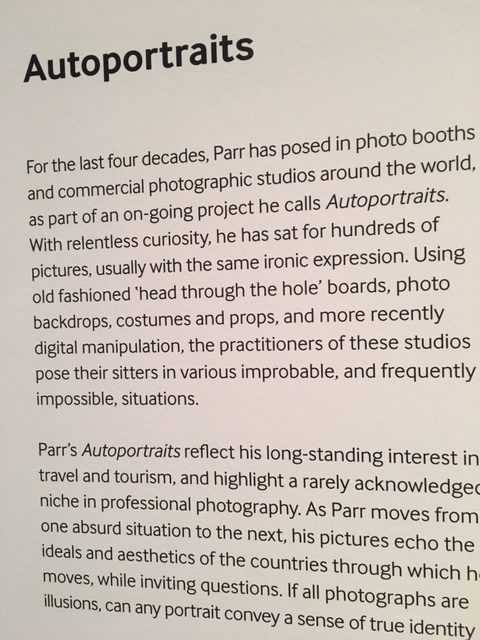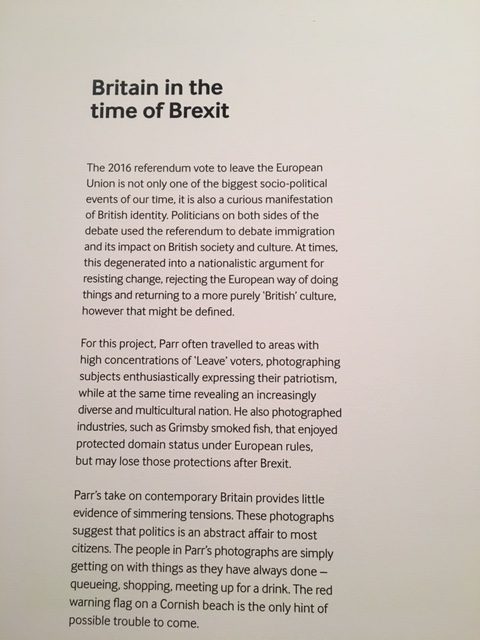 All we can do is hope!