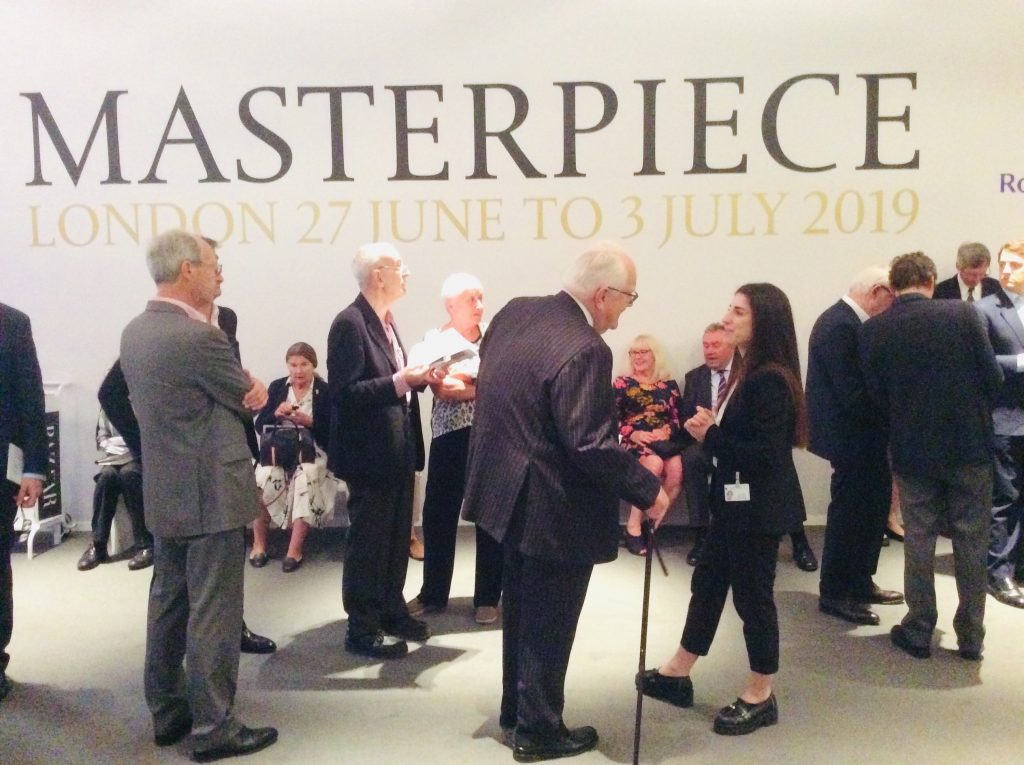 Now in its 10th year Masterpiece, in the grounds of the Royal Hospital, Chelsea, has established itself very quickly as a London tradition. Along with Ascot, Wimbledon, and the Royal Academy Summer Show it is very much part of the 'London season' attracting a glamorous international clientele.
It is a hugely prestigious art fair for quality, diversity and the periods it covers from classical sculpture and ancient manuscripts to contemporary furniture, glass and ceramics  –  'all walks of art historical life' according to Philip Hewat-Jaboor, the chairman of Masterpiece London who also claims 'we do it in a way no other fair has done'. You would imagine that stands showing antique clocks or bronze Baroque sculpture wouldn't sit well next to a contemporary art stand, but walking around on preview night, TheEye had to agree with Mr Hewat-Jaboor. It was a stylish occasion, champagne was flowing, and there seemed to be some serious transactions taking place, which, after all, is the point.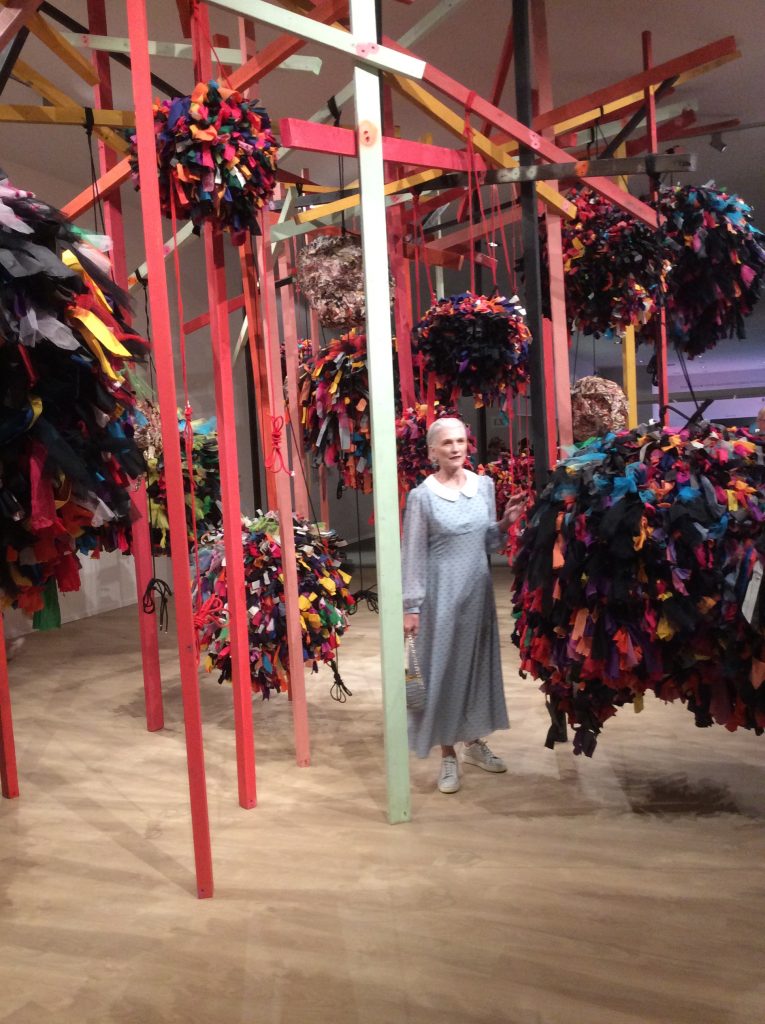 What makes Masterpiece outstanding is the variety of top notch work in every category  – jewellery, books, furniture – Ancient to contemporary, sculpture, paintings, Medieval books, clocks, watches, textiles and more. 
TheEye admits to being something of a fantasy shopper, cruising up and down the aisles deciding what she would buy…IF…
On the Wartski jewellers stand there was a stunning diamond and fire opal necklace made in 1902 by the British jewellery company, Marks, and until now in the ownership of the original family. TheEye would have been very happy to have it round her neck .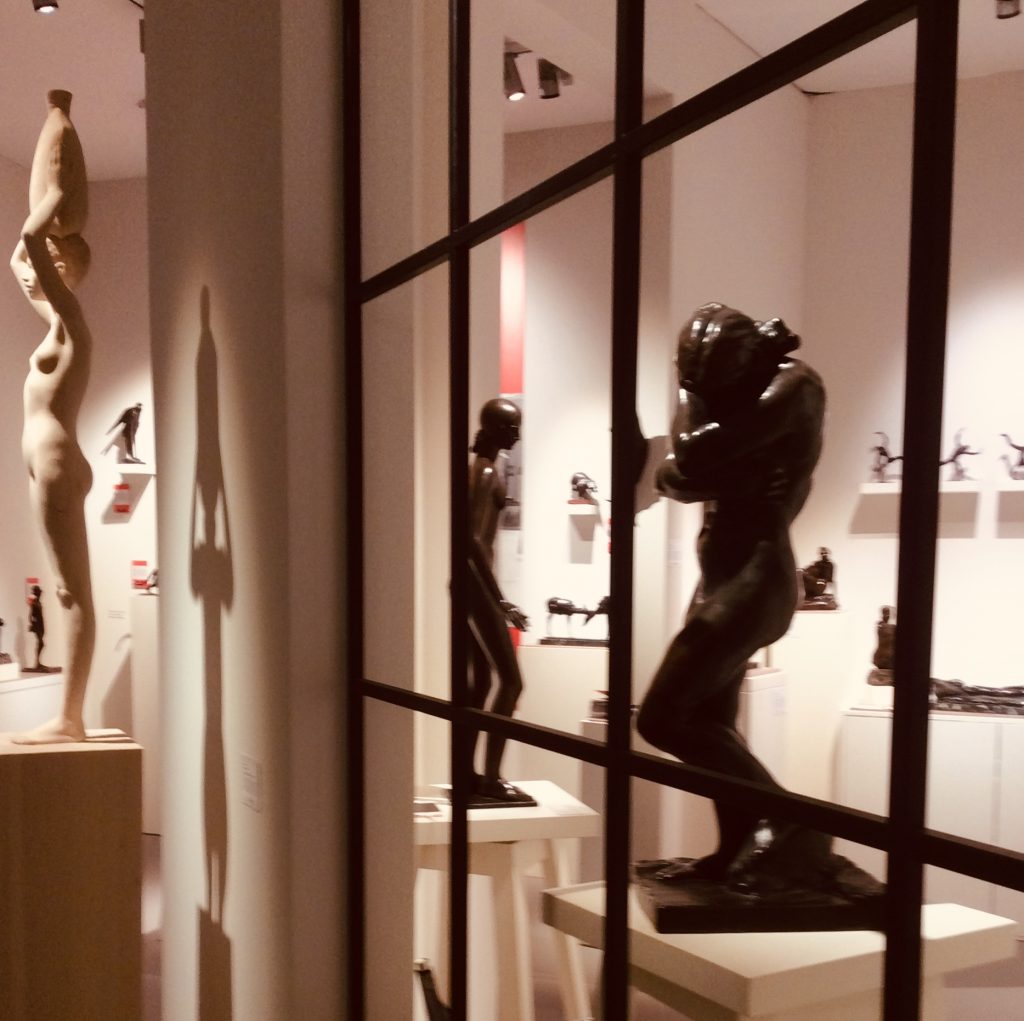 Or indeed several wonderful paintings (three painted by Howard Hodgkin inspired by India) and a large, most unusual, painting by Tony Bevan at dealer Offer Waterman.
A man with a great eye.
Roche Court showed new work by Edmund de Waal.
TheEye was intrigued by artist David Mack's embroidered portrait of Vincent Van Gogh.
London based dealer Adrian Sassoon is another Masterpiece veteran with a tantalising selection of works covering a variety of media. Contemporary ceramics alongside 18th Century French porcelain. Sassoon is also a highly sophisticated and skilled salesman. He frequently has his artists on the stand engaging and conversing with clients. According to him 'there is a lovely immediacy to that, especially for someone who also deals in antiques'. Potter Kate Malone often makes guest appearances and with her engaging personality (she was a judge on 'The Great Pottery Throw Down' TV programme) is happy to explain her very individual technique.
Sarah Myerscough was showing beautiful wooden furniture and vessels.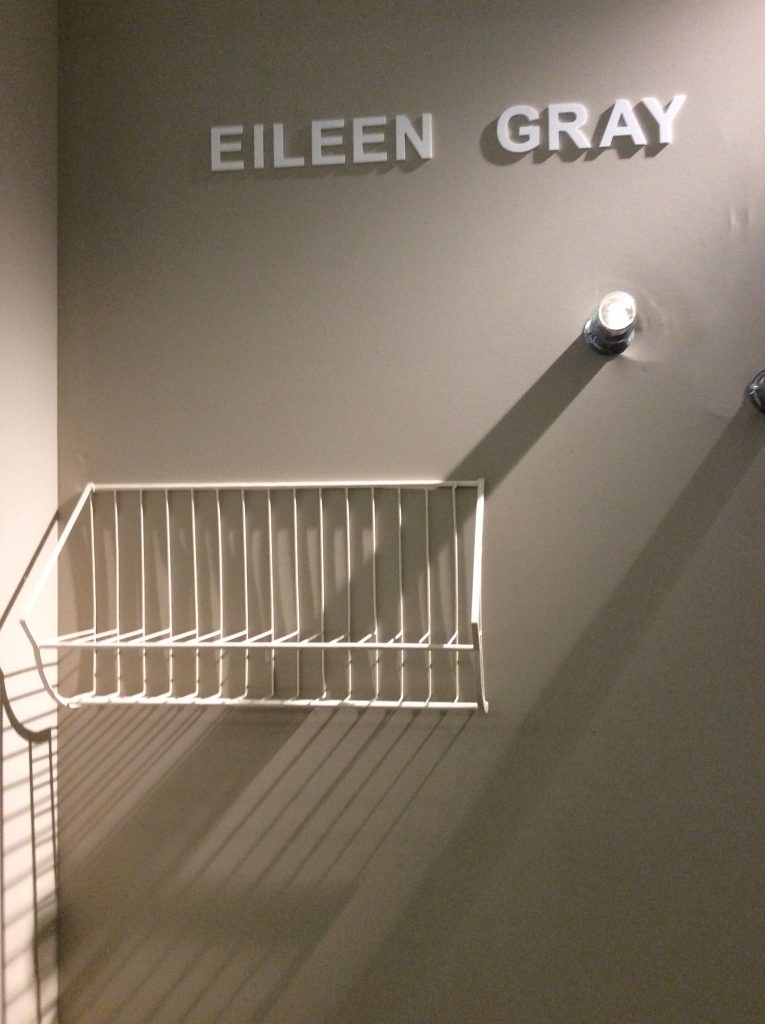 Masterpiece is also enjoyed for its 'hospitality' and boasts several top restaurants including the Caprice – shop till you drop and then enjoy a relaxing lunch.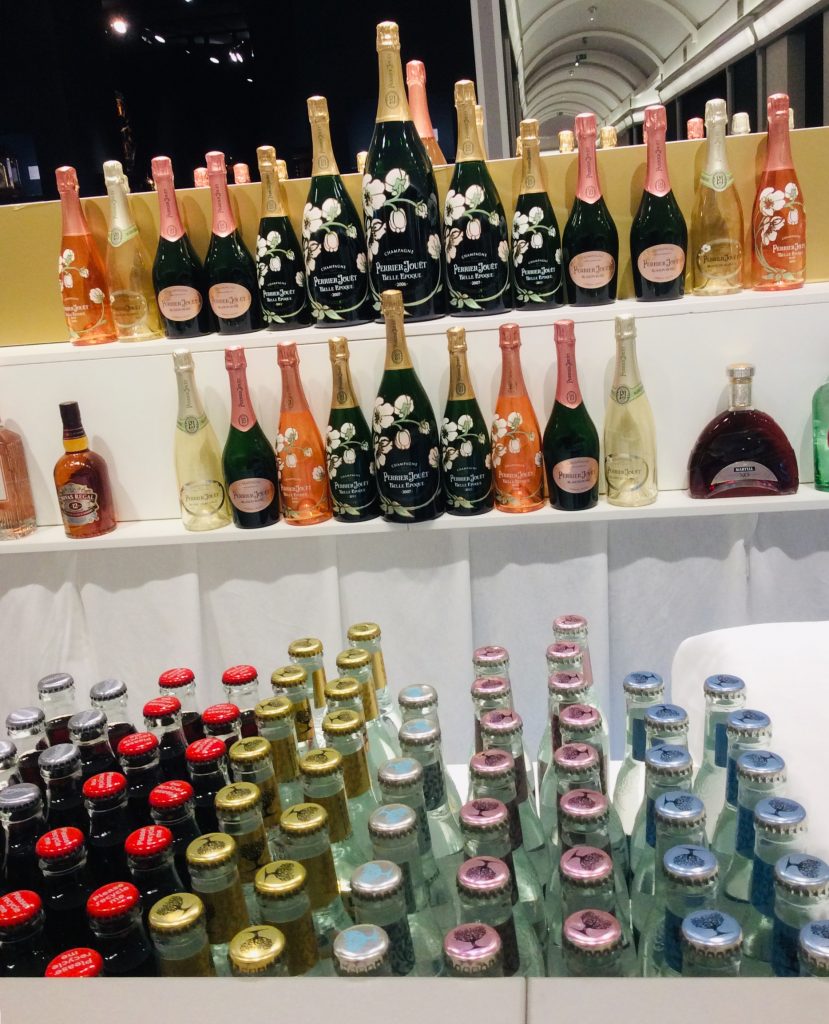 Even the bottles are an artwork. Masterpiece has a refreshing formula, singling itself out from other art fairs with a refreshing approach aimed at attracting 'cross collectors' rather than the traditional focus on either antiques or contemporary.
All in all – interesting and enjoyable. Great things to look at and admire – 'the best of the best'.