ST IVES: a perfect end to a glorious Indian Summer
Cornwall in mid-September was a joy. It was baking hot, the sky was blue, the long soft sandy beaches were uncrowded and the food was delicious. TheEye had packed clothes suitable for the English Autumn and, instead, it was an Indian Summer.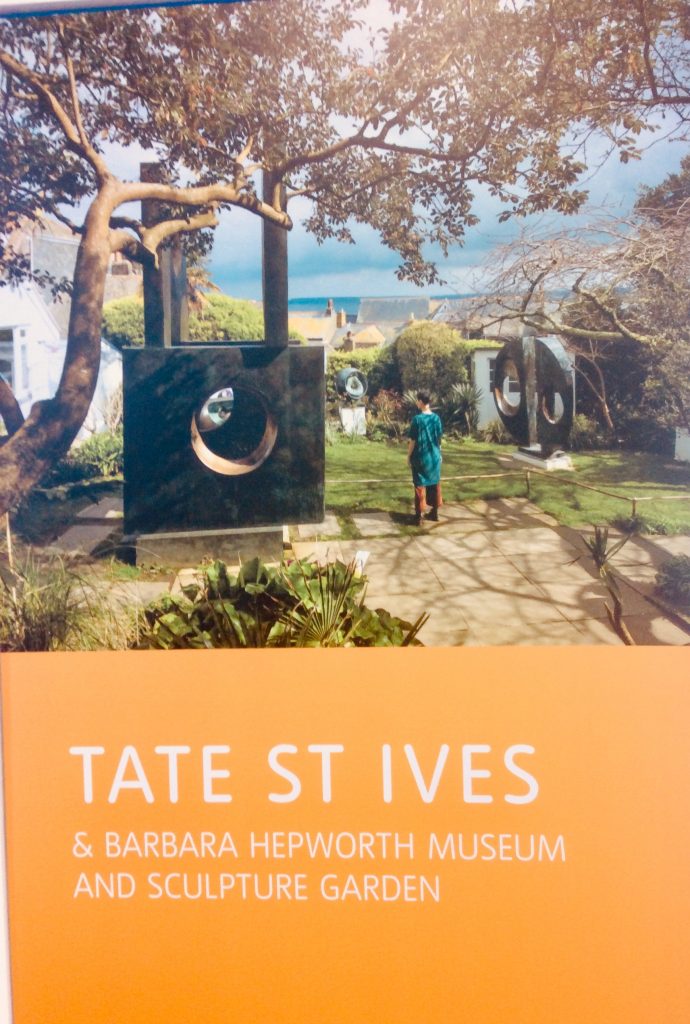 There is plenty to satisfy the cultural appetite, and a visit to St Ives was TheEye's highlight  – The Tate, Leach Potteries and the Barbara Hepworth house and sculpture garden were places she had intended to visit for years and exceeded all expectations.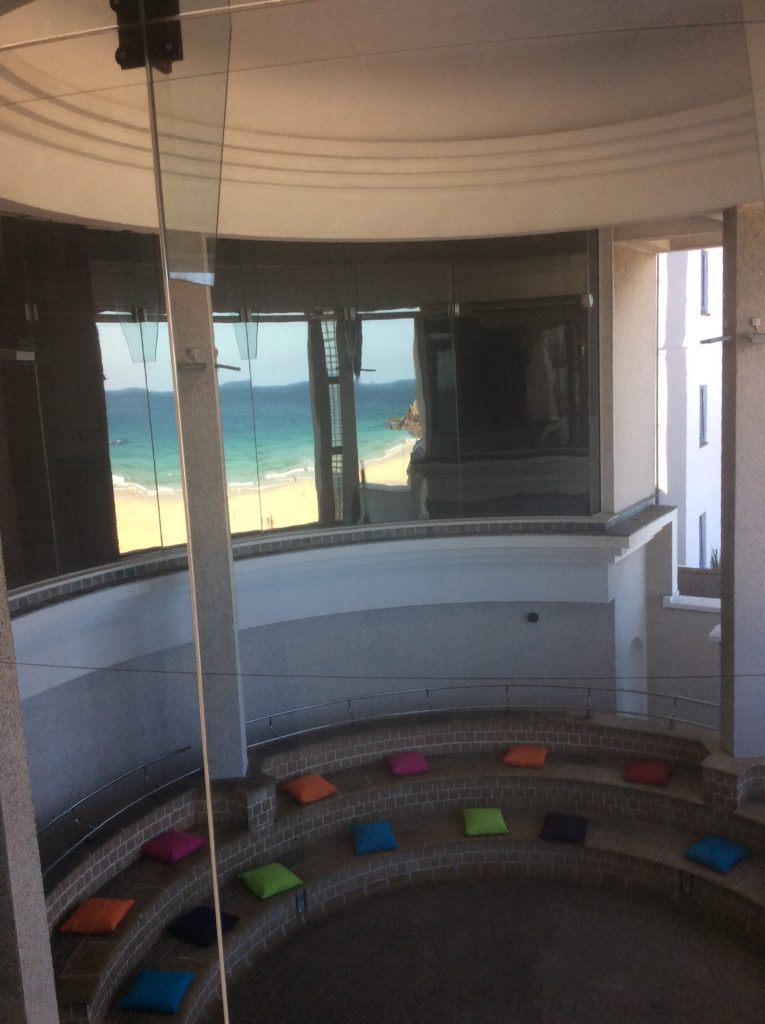 Why was Cornwall so appealing to artists, enticing them to forsake the metropolis and move so far? In many ways for the same reason artists such as Jackson Pollock were drawn to the farthest end of the Long Island coast. The wonderful light, tranquillity and inexpensive cost of living (definitely not true today!) It was also convivial and social. As far back as Turner, Cornwall maintained a reputation for high calibre artists (Ben Nicholson, William Scott, Patrick Heron, Keith Vaughan to single out but a few).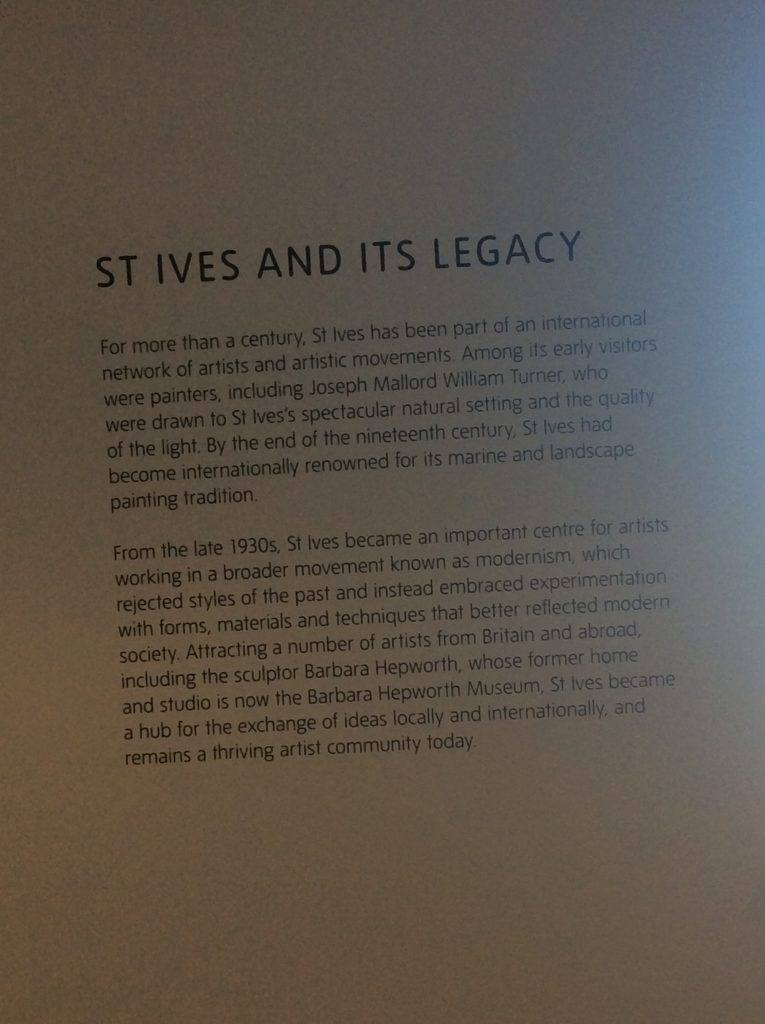 Barbara Hepworth lived and worked at Trewyn Studio from 1949 until her death, aged 72, in 1975. When she came to St Ives and first saw Trewyn she describes feeling 'entirely at one with its spirit and integrity'. She says she 'stood in the warm sun, surveying the land. I think the inspiring thing is that I don't feel alone here'. She envisaged 'small sculptures, carvings and drawings…on the first floor of the studio and a few large works in the garden'.
When she first came to Cornwall in 1939, her work was affected by the shapes and textures of the landscape (which can affect even the most unartistic humans). In the studio, there is a workroom which became first a bedroom and eventually a sitting room and still furnished with some of the original furniture, rugs and curtains. Displayed are works in wood and stone from every period of her career.
Trewyn Studio is a unique space. It is now the Barbara Hepworth Museum and Sculpture Park but it has the feel and intimacy of an artist who managed to make her home and work inextricably bound together as the drawings, photographs, personal correspondence and family records which are on display, record. Fascinating. You almost feel you are an intruder.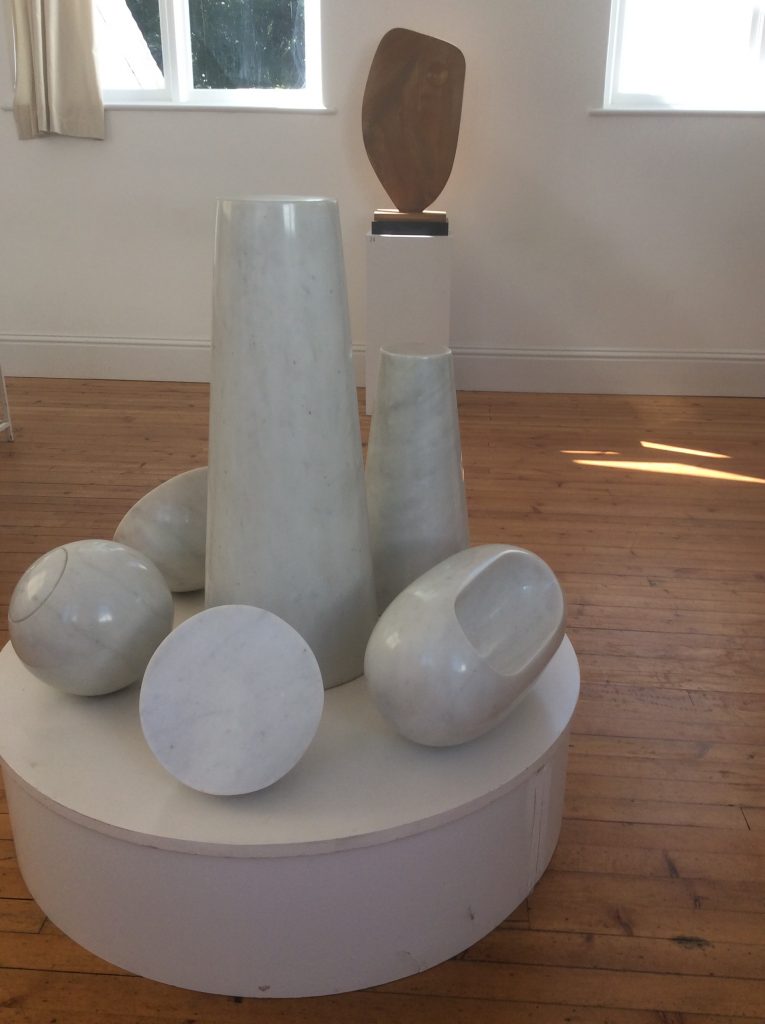 She was very sensitive to the placing of sculpture in the garden and plants and shrubs were planted and adapted to show her work to its best advantage, but in no way conflicting with nature.
When she first arrived it was a conventional rose garden with shrubs, palms and mature trees. A pond with a small bridge attracted numerous birds.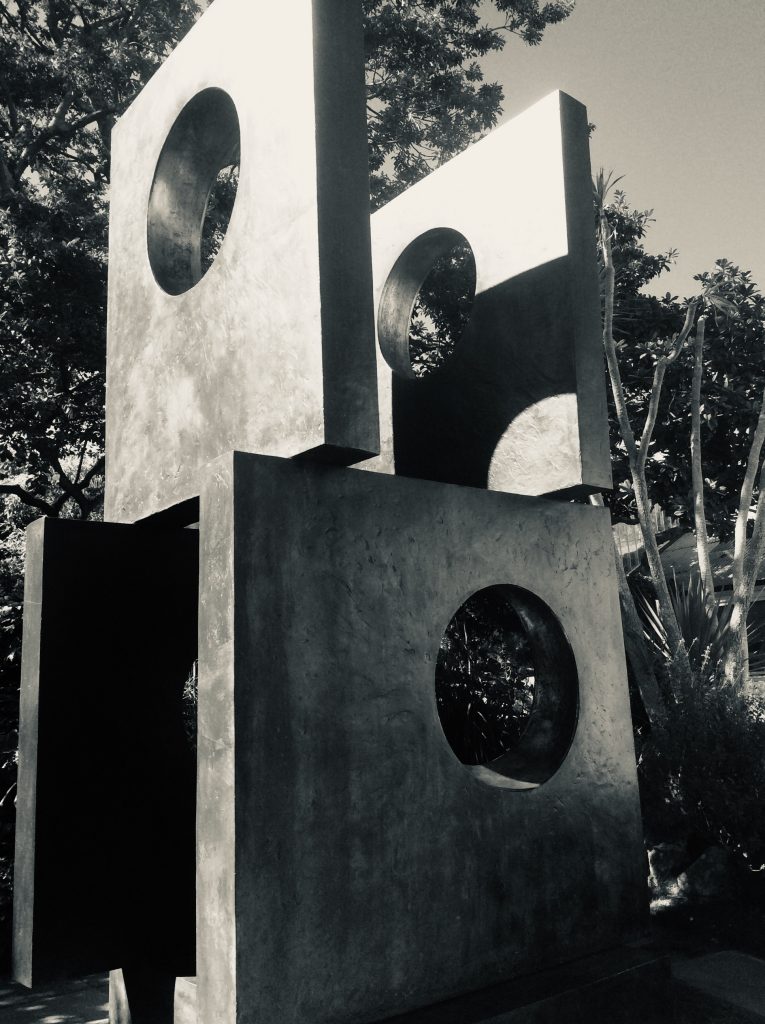 Roses were a particular feature of the garden for many years. Hepworth shared her love of roses with her father who sent her rose bushes several times in the early years of living at Trewyn. However, she felt she was 'getting sentimental and they did not suit my new work. But I will miss the fragrance'. The new sculptures, new plantings and the garden evolved to suit her new work. It made, she said, 'A terrific difference to all the sculpture'.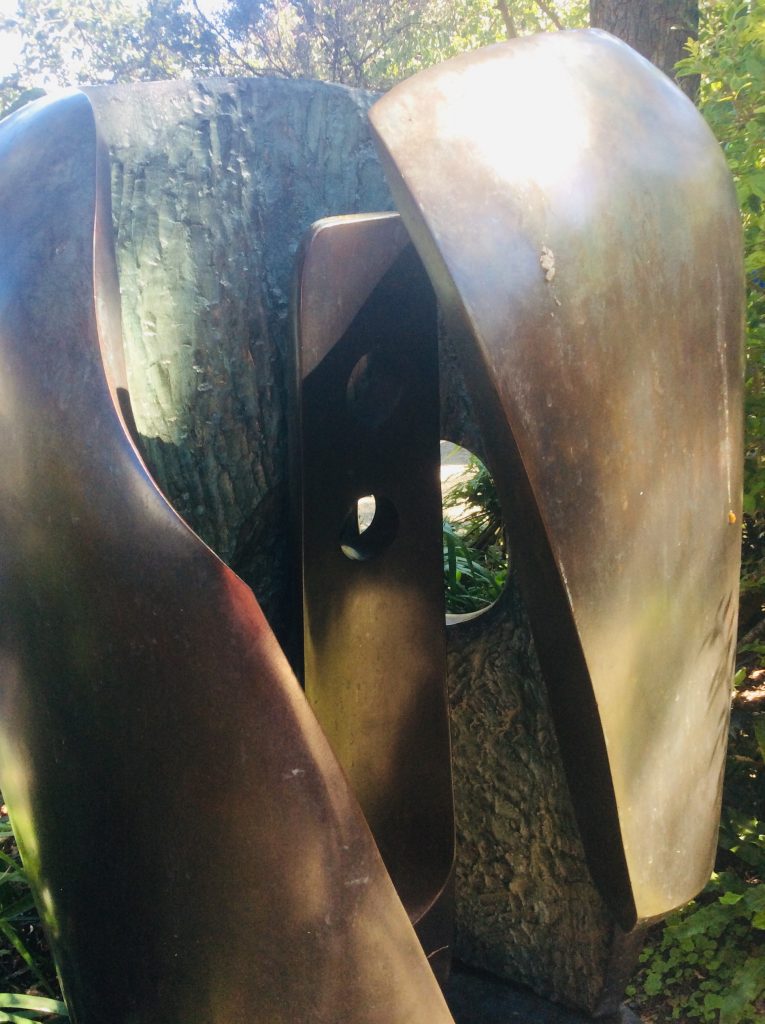 Walking out of the museum, TheEye had to blink and it wasn't just the bright sunshine. It was like entering another world. From the beauty and assured boldness of Hepworth's sculptures in their idyllic setting to a holiday maker's paradise.
St Ives is a busy, popular tourist town – visitors come to enjoy the beach, the cream teas and huge amounts of fudge.
You could say – something to suit all tastes, but for TheEye nothing could beat the stunning Barbara Hepworth sculpture garden.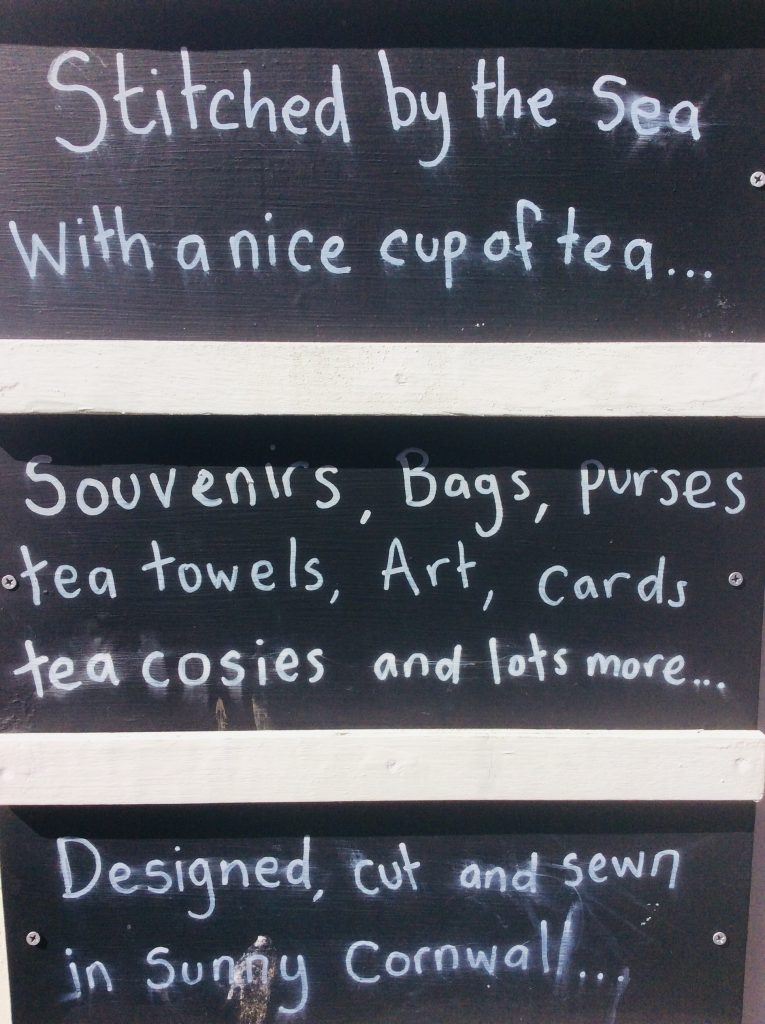 And this says it all!!!