FESTIVE NEW YORK
DAY 2: OUT AND ABOUT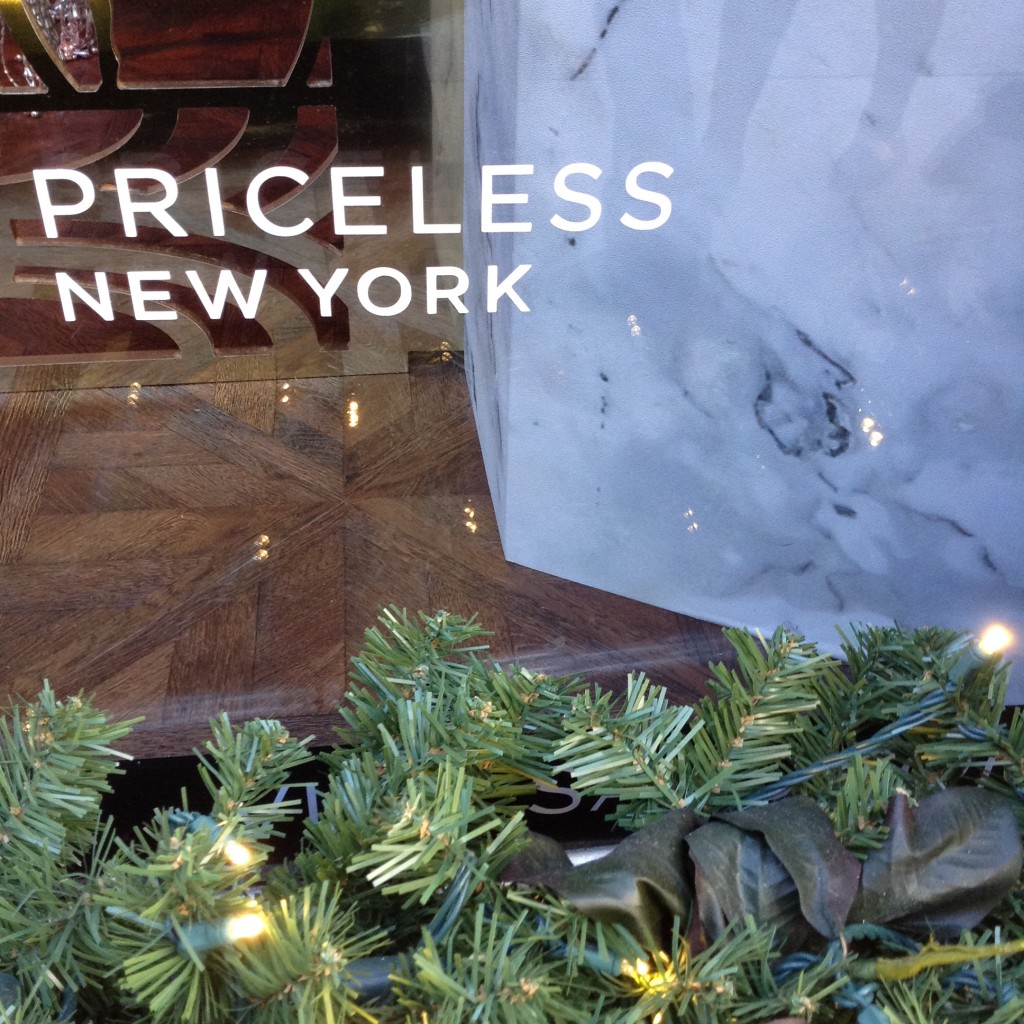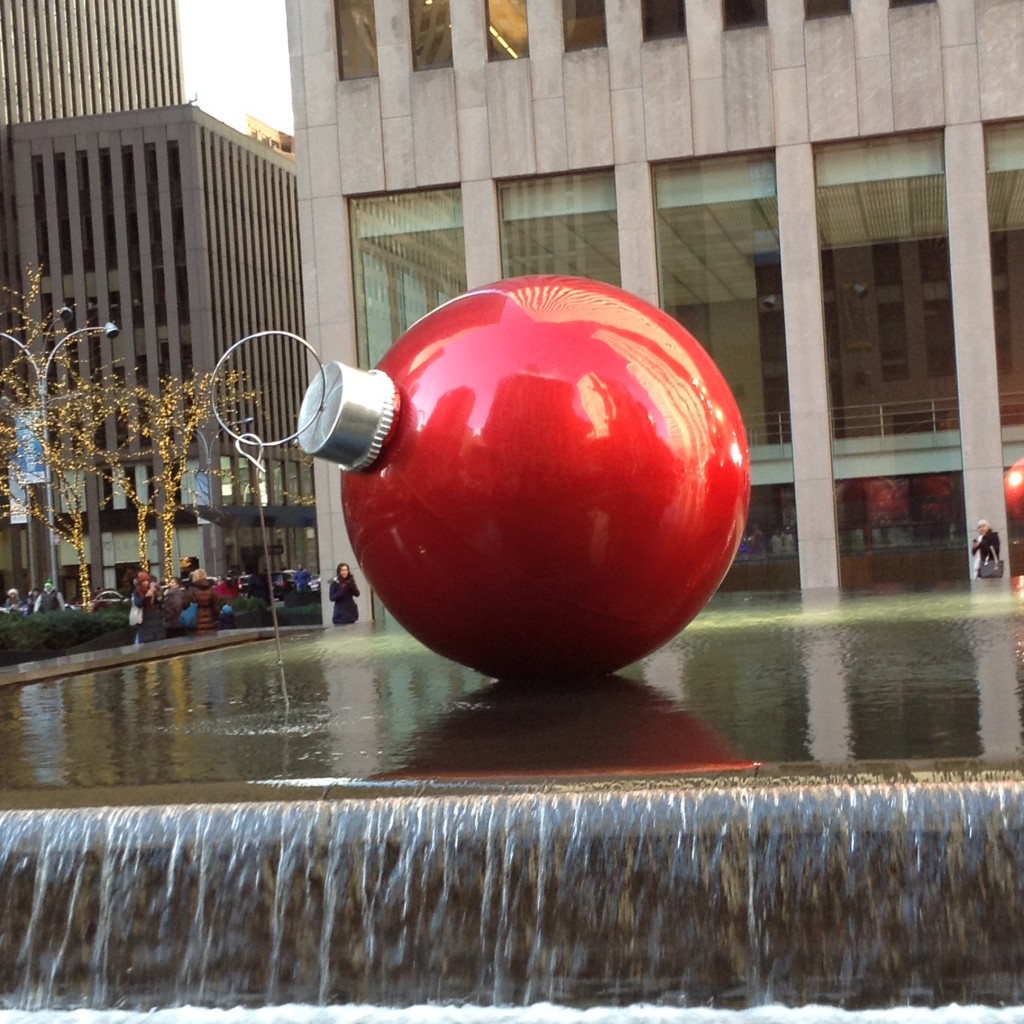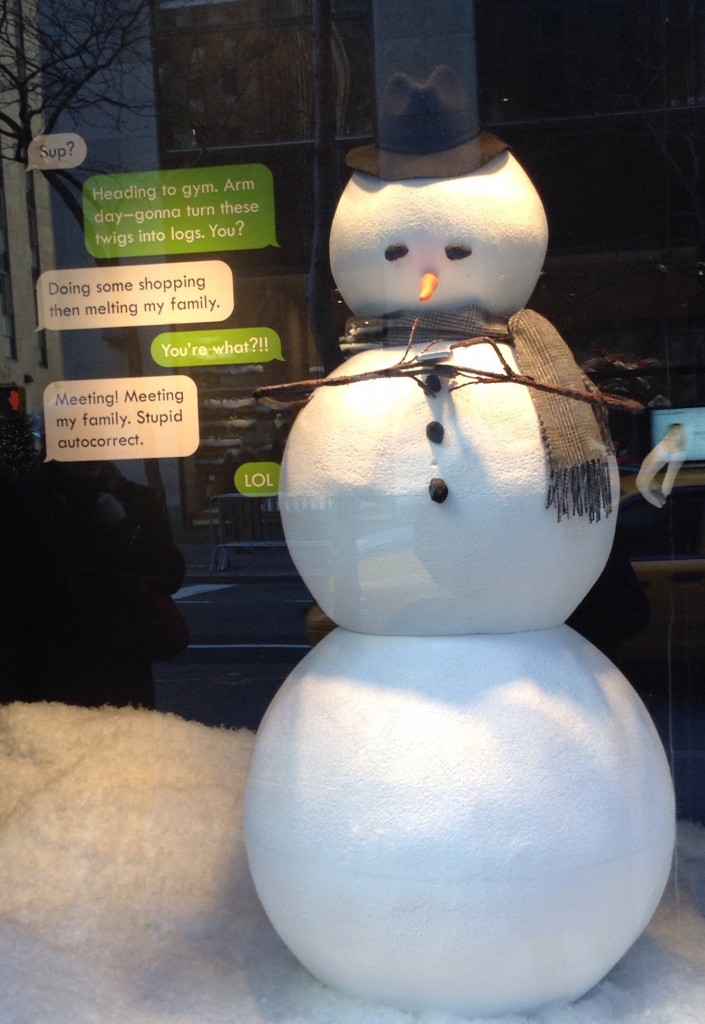 It's been all go for THE EYE lately –  in the line of duty, of course. Most recently, NEW YORK, which  really comes alive in the festive season and my favourite city at this time of the year. The Royal Cambridge's were in town , and New Yorkers were besotted, (Particularly with Kate who they think is the Cinderella who really did get her Prince). Crowds waited patiently outside the Carlyle Hotel hoping for a glance, a smile and a regal wave. Cynical royal watchers (press and TV anchors)  however deemed the Duchess's wardrobe 'bland' suggesting she had been instructed to 'dress down'  for fear of overshadowing  her  husband.
Walking along the Avenues – 5th and Madison –  was a treat despite the  freezing cold, biting wind and relentless rain.  Shop windows with their seasonal displays have become increasingly elaborate. A  tradition started in the late 19th century when Macy's department store reportedly first decorated its plate glass façade with scenes from 'Uncle Tom's Cabin' (hard to imagine in today's Politically Correct age !). Window dressers such as Simon Doonan of Barney's and David Hoey of Bergdorf Goodman are  superstars and no expense is spared to create  the over-the-top tableaux inviting celebrity 'curators' such as Baz Luhrmann to bring their magical mise-en-scenes to life.
It seems unbelievable, but in 2010 someone paid $60.000 in a charity auction to watch Simon Doonan's team dress the Barney's Christmas windows. That was the year before Lady Gaga's stint as guest curator when approximately 7,000 feet of real and synthetic hair was used to  create her boudoir.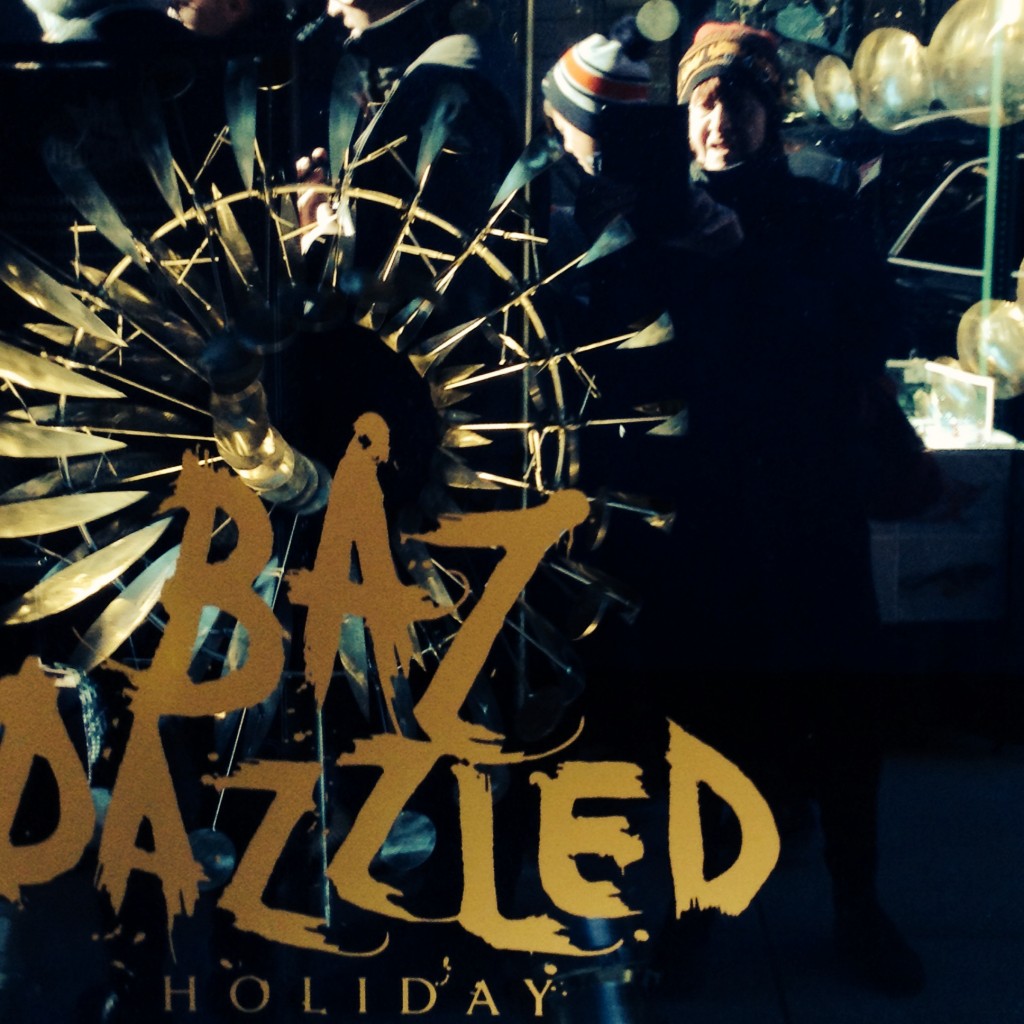 THE EYE has done extensive research and now has  several fascinating facts at her finger tips and  happy to share.
DID YOU KNOW?
(And don't pretend because I know you don't) which  famous artists were window dressers at some stage in their careers?
We ALL  know  Andy Warhol started his career at Lord & Taylor; but  others include Maurice Sendak , Salvador Dali  and  James Rosenquist.
From 1955 to 1957 Robert Rauschenber and Jasper Johns created displays for Tiffany using the pseudonym Matson Jones – Custom Display.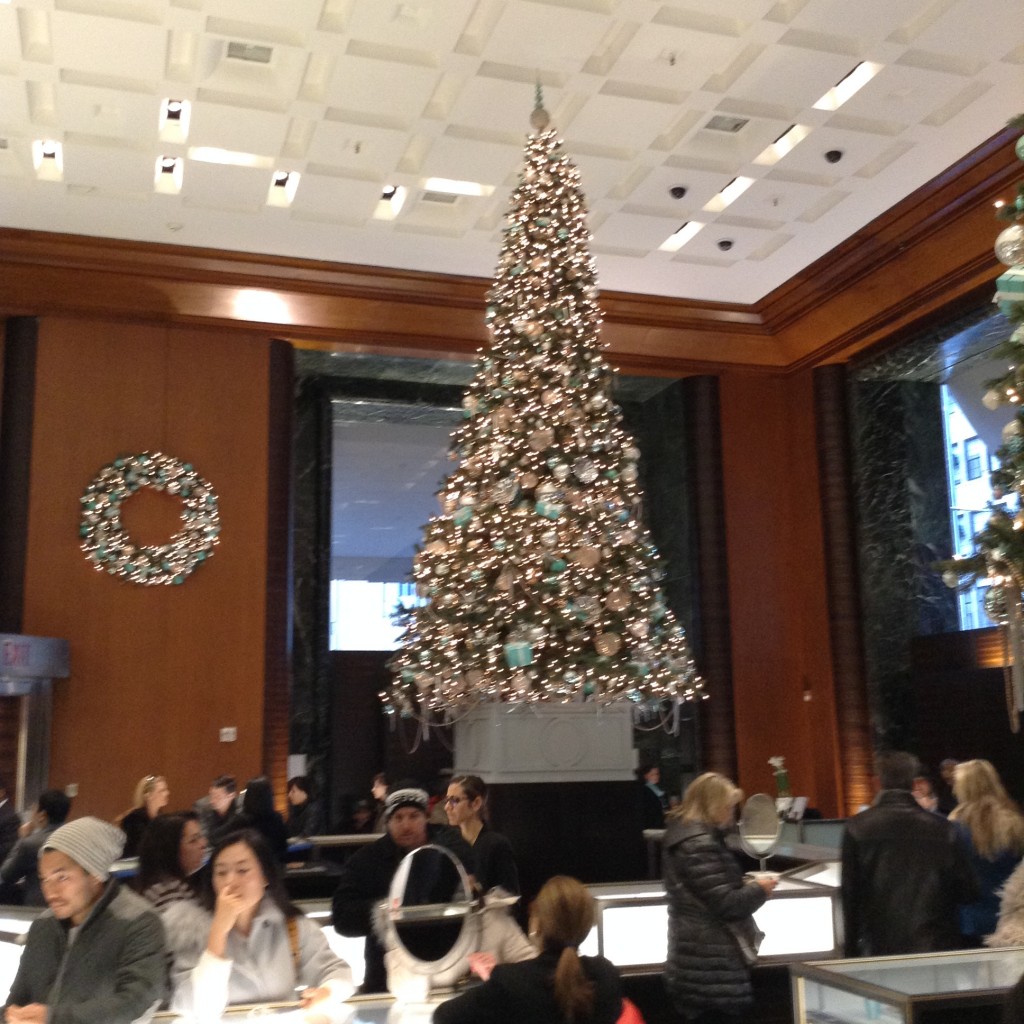 In  1939 Rudolph the beloved red-nosed reindeer made his debut in a children's book handed out free at the Montgomery Ward Department Store and his creator, one Robert L. May, Esq. only settled on the name Rudolph after agonizing the suitability of  two other possibilities, Rollo and Reginald. An excellent decision, Mr. May!  They just don't have the right ring and are certainly not names a lyricist would or could have written a song about.
And before boredom sets in one last nugget of  information.
Bergdorf Goodman begin planning next season's holiday windows on January 2nd using up to 60% of their annual budget on the short 7 holiday weeks.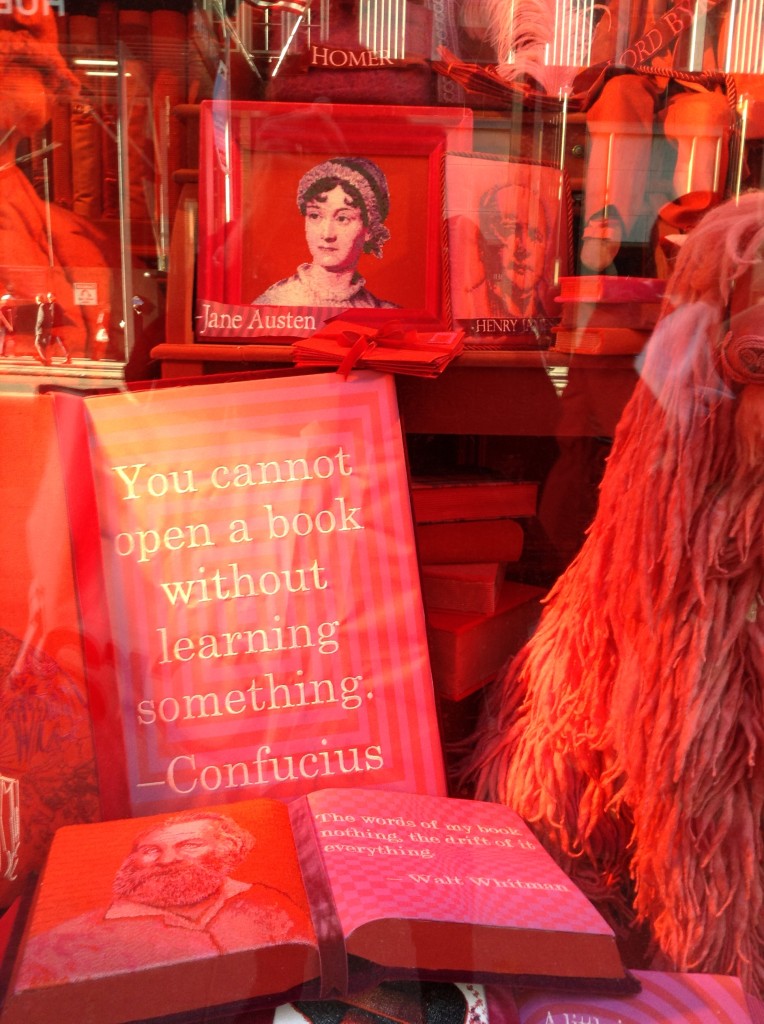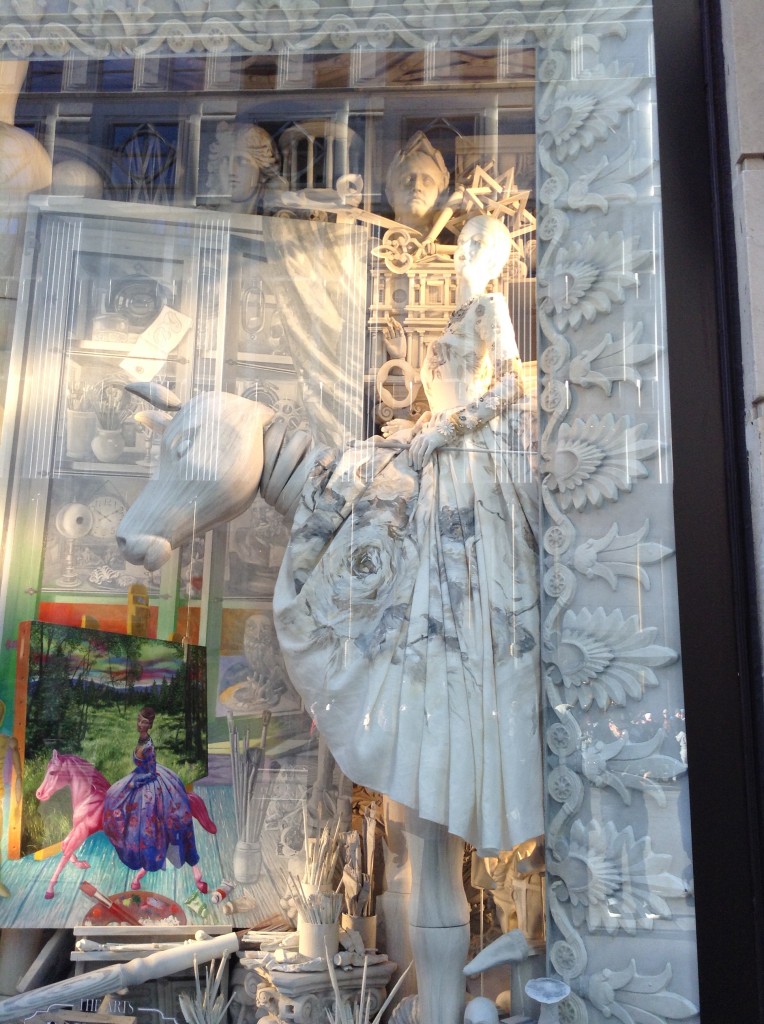 And living proof that art and fashion really are a serious 'item' these days, THE EYE went to Dover Street Market, somewhat oddly situated on 30th Street and Lexington Ave. This is a fantastic hub for anyone seriously interested in fashion. The sales staff are themselves walking works of art.
They also understand the merchandise they are selling.
THE EYE had a perfect art/fashion moment when artist Cindy Sherman walked in at the very moment she was looking at a special collection of Louis Vuitton handbags created by art, design and architecture luminaries such as Frank Gehry, Marc Newson, Christian Louboutin, Karl Lagerfeld, Rei Kawakubo and Cindy Sherman herself.
NOWHERE LIKE NEW YORK THIS TIME OF YEAR.