The Mistress of Modern Colour
'OUT OF THE BLUE': FIFTY YEARS OF DESIGNERS GUILD
The most remarkable player in the Designers Guild 'story' is its founder and creator, Tricia Guild, who started the company in 1970 with Robin Guild in a small shop on the corner of Paultons Square and Kings Road, definitely not the buzzing shopping mecca it is today. It was the discovery of a selection of Indian hand block prints in the shop that fired Tricia's imagination and she set about the project of colouring and reinventing them: 'I collected together masses of different coloured embroidery threads and produced the colourways of our first collection,' she explained.
It sparked a vision to create a 'lifestyle' for people combining the many different elements that make up a home, to 'stimulate them into knowing what kind of environment they would want to create for themselves'.
The Kings Road store grew and today eight units are linked together. The brand is represented in over 8o countries worldwide with a turnover in excess of £55 million. The business continues to expand, with her loyal staff it 'still feels like a family affair' but it's the ever-present eye of Tricia ('I am involved in every single thing that goes on in my studio') that is so impressive.
Designer's Guild pioneered a bold use of colour and pattern to create harmonious spaces bridging the gap between decoration and modernity. Shocking pink, soft leaf green and sky blue conjure up the world of Designers Guild for most people, but, surprisingly, it's the importance of white that Tricia claims 'brings balance' and the fact that more than half its fabrics are neutrals or plain. In latter years indigo has become a dominant presence in the colour- world of D.G.
Tricia pioneered collaborations with artists whose work she admired, including Howard Hodgkin, Kaffe Fassett, Bruce McLean, Bill Jacklin and ceramicist Janice Tchalenko.
Matisse was and remains a huge influence.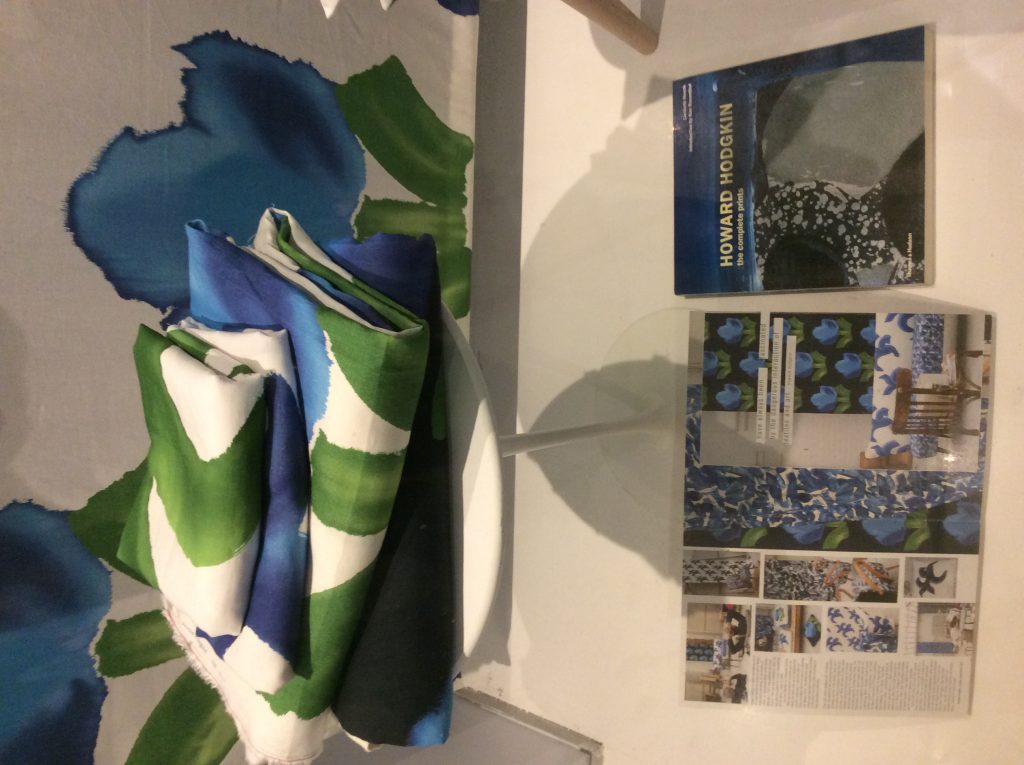 Designers Guild have designed collections under license for The Royal Collection directly inspired by the magnificent interiors of the Royal residences.  Her diverse personal interests are broad and influence her design process  –  contemporary art, music, ballet, nature – flowers, gardens (she is a keen gardener) are a presence in all her work.
You might say that (annoyingly) there is nothing she  can't do –  a great cook from bottling fruit grown in her garden (of course!) in Italy to painting (watercolours), she has practised yoga every day for years and is a loyal friend with a great sense of humour.
Inspirations are apparent in the retrospective exhibition at The Fashion and Textile Museum until June – extensive travels to countries such as India where she has been on numerous occasions and initially working with small cottage industry weavers and embroiderers.
In those days, doing business with India was almost a joke. Reliability of orders, quality control and things we take for granted today were not the case. It was very much luck and prayer, whether your order arrived either at all or with any semblance to what had been agreed. But unlike many businesses, Designers Guild did not abandon the dream.  
Tricia persevered in this often near-impossible mission which eventually paid off, and many of those cottage industries are now thriving successful companies. They owe a huge debt to Designers Guild for putting their faith in them. Designers Guild now sell their own fabrics in India and are hugely popular with Indian interior designers.
Designer's Guild is synonymous with colour – shocking pink, lime green and blue.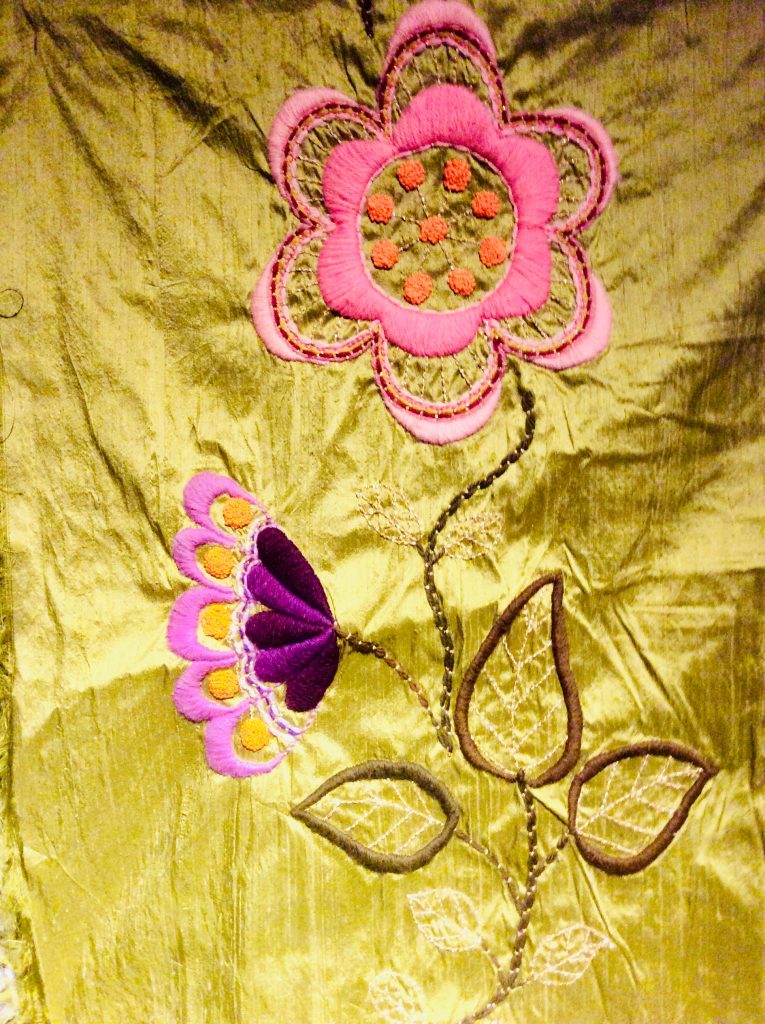 Designers Guild style defines a much loved and globally successful 'look' by understanding that decoration has always gone beyond the surface and (in Tricia's words), 'can change the way you feel…colours, textures and patterns have the power to make you happy'.
TheEye agrees.